"THE INSIGNIA OF THE ROYAL ARCH." By the same author. London: R. Spencer. 1847.
"EXPOSITION OF THE MYSTERIES." An Inquiry into the Origin, History, and Purport of Freemasonry. By John Fellows, A. M. New York. 1835.
"BOOK OF THE CHAPTER." By Albert G. Mackey, M. D. New York: Macoy & Sickles. 1864.
"ALLYN'S RITUAL." New York: John Gowan.
"WEBB'S MONITOR." New York: Macoy & Sickles.
"TENT LIFE IN THE HOLY LAND." By Rev. Irenæus Prime, D. D. New York: Harper & Bros.
"MONITOR OF FREEMASONRY." By Jabez Richardson. Philadelphia. Pa.
---
Next: Entered Apprentice, or First Degrees
Index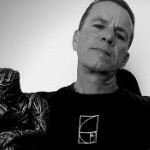 Moe is the founder of GnosticWarrior.com. He is a father, husband, author, martial arts black belt, and an expert in Gnosticism, the occult, and esotericism.