THE SECRET TEACHINGS OF ALL AGES
AN ENCYCLOPEDIC OUTLINE OF
MASONIC, HERMETIC,
QABBALISTIC AND ROSICRUCIAN
SYMBOLICAL PHILOSOPHY
Being an Interpretation of the
Secret Teachings concealed within the Rituals, Allegories,
and Mysteries of all Ages
By
Manly P. Hall
SAN FRANCISCO
PRINTED FOR MANLY P. HALL
BY H.S. CROCKER COMPANY, INCORPORATED
MCMXXVIII
[1928, no renewal]
Scanned at sacred-texts.com, November, 2001. J. B. Hare, Redactor. This text is in the public domain because it was not renewed at the US Copyright Office in a timely fashion. These files may be used for any non-commercial purpose, provided this notice of attribution is left intact.
Note: all page numbers in the original were given as Roman numerals; these have been converted to Arabic numerals in this e-text.
p. 3
This Book is dedicated to the Rational Soul of the World
---
Next: Preface
Index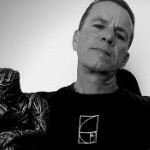 Moe is the founder of GnosticWarrior.com. He is a father, husband, author, martial arts black belt, and an expert in Gnosticism, the occult, and esotericism.