Truth is Simple. Lies complicate truth. Knowledge is worthless if you keep repeating what you already KNOW.
Fear dilutes knowledge and love to the point it paralyzes you into of state of inaction.
This is what I see happening to good men and women all around the world.
They are being mind controlled via their own free will and actions that they repeat daily. The plastic world of Facebook is huge contributor to this self made mind control. (more…)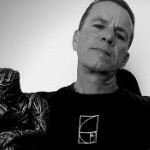 Moe is the founder of GnosticWarrior.com. He is a father, husband, author, martial arts black belt, and an expert in Gnosticism, the occult, and esotericism.