Here is my latest philosophical walk and talk discussing why when you drink alcohol, you are drinking fungi/molds. The same molds I remove from homes in the course of my day for my business as a mold remediator here in San Diego, California.
Essentially, to put in my own esoteric framework, you are Drinking Demonic Fungi and Communing with the Devil. In this most recent Facebook Live Video video, I explain my theory.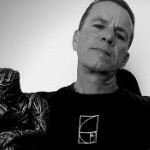 Moe is the founder of GnosticWarrior.com. He is a father, husband, author, martial arts black belt, and an expert in Gnosticism, the occult, and esotericism.