Jeffrey L. Dahmer was a convicted serial murderer who had admitted killing and dismembering 17 young men and boys, told police he strangled most of his victims, had sex with corpses, slit the bodies from sternum to toe, and cut off the flesh.
Dahmer surgically experimented with the bodies of his victims in his attempt to preserve them as zombies so he could continue to use them for sex. When that failed, he resorted to even more gruesome measures.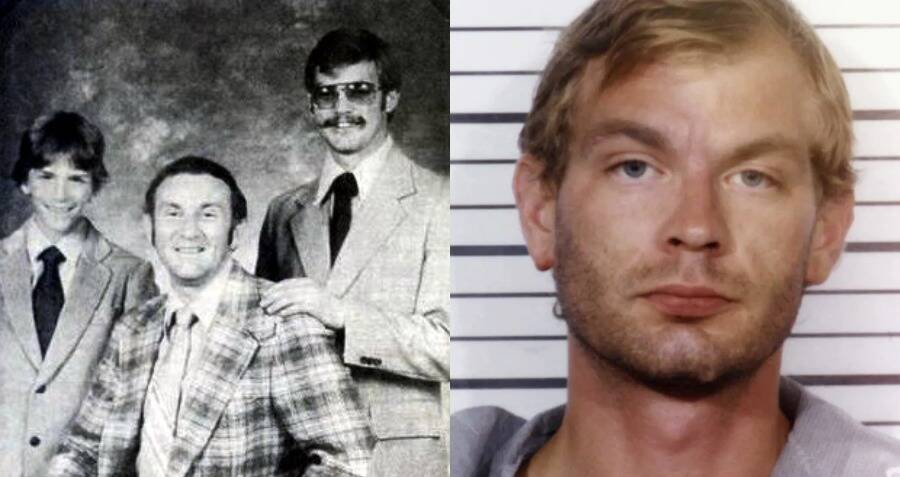 Dahmer surgically experimented with the bodies of his victims in his attempt to preserve them as zombies so he could continue to use them for sex. When that failed, he resorted to even more gruesome measures.
'He ate body parts so that these poor people he killed would become alive again in him,' his former attorney, Gerald Boyle said.
Dahmer's bloody pattern of sexually motivated murder, dismemberment, and cannibalism led him to feel that he was the devil, according to his attorney.
"He became enamored, overwhelmed, caught up in the character in the (horror movie) 'Exorcist III.' The character was Satan because he was the personification of evil," attorney Gerald Boyle said in his opening statement in Dahmer's sanity trial.
Jeffrey Dahmer said that he was enthralled by the notorious Faces of Death videos. He rented Faces of Death and became fascinated with a corpse shown in the video.
"He was good looking. He was totally naked. I don't know why I happened to have a fascination with that," Dahmer said.
When police finally entered Dahmer's apartment 213, they found seven skulls, four heads in a free-standing freezer, one head on the bottom shelf of the refrigerator, and assorted body parts in a blue fifty-seven-gallon barrel.
Among the items were more than a hundred photographs of people in various stages of dismemberment, most so disgusting that even experienced law enforcement officials could not bring themselves to look at them.
Milwaukee detective Dennis Murphy testified about what Dahmer said during his confession.
'He stated he kept the skulls of the good-looking ones because he did not want to lose them,' Murphy said.
'He stated he would cut off the penis and other body parts and masturbate in front of them for gratification.'
Murphy said Dahmer, asked about cannibalism, said, 'the only time I did was a bicep … it was big and I wanted to try it.'
'He stated that he put Crisco on the bicep, softened it up with a meat tenderizer, then fried it in a skillet,' Murphy said.
'He said it tasted like beef,' Murphy said.
He said Dahmer 'talked in a calm, monotone voice' during his confession.
Jeffrey Dahmer grew up in a middle class family. His parents were incompatible and argued often, which left him with little attention. He had no close friends and no one for him to hug or feel affectionate towards.
This led to isolation for Jeffrey as he had no friends to play with nor adults to spend time with. He coped by withdrawing into his own world and creating his own stories that always turned out right as long as they weren't disturbed.
Dahmer wasn't unknown to the law.
In 1982, he was charged with disorderly conduct. In 1986, he was arrested for exposing himself to a group of children. The charge was commuted to disorderly conduct and he pleaded guilty in 1987.
In 1988, Dahmer picked up a thirteen-year-old Laotian boy and gave him a drink laced with a sleeping potion. He fondled the boy as well. This time, he was charged with second-degree sexual assault and the enticement of a child for immoral purposes.
He pleaded guilty and was sentenced to one year in detention, but because he was apologetic, the sentence was stayed, and he received five years of probation instead.
This meant he could keep his $9.81-an-hour job at the chocolate factory, and go back to jail at night.
His father, Lionel Dahmer, had contemplated in his memoir, A Father's Story, the family unit was anything but a happy one. Because Lionel was busy with his own doctoral studies, he was often absent from the home.
Yet, he pondered the nature of evil in an existential way, especially as it related to his son, Jeffrey.
"As a scientist, [I] wonder if [the] potential for great evil..resides deep in the blood that some of us … may pass on to our children at birth," he wrote in the book.
He suggests that prescription drugs Jeffery's mother was on while pregnant could have affected his brain in a negative way. In his book, Lionel Dahmer questions if his son's shyness was a red flag of future murderous tendencies.
Confused about what may have "caused" his son to kill, Lionel expresses the complicated and often contradictory feelings he had about Jeffrey. The dad often blamed himself for Jeffrey's (severe) flaws. Lionel said he was negligent and probably didn't give enough to Jeffrey, emotionally. In his memoir, he referenced the "fan mail" his son received.
"Clearly, some of these people believe that in some bizarre way, my son could rescue them from lives in which they felt entrapped. It demonstrated a level of sympathy and pity that I simply could not reach. . . . I often wondered why, in a world of so much feeling, I could express so little."
Recounting Dahmer's life, Dahmer's defense attorney, Jerry Boyle said that as a youth in Ohio, Dahmer was fascinated by the bodies of animals he found on the highway and brought home to cut up. At 14, Boyle said, Dahmer realized that he was a homosexual and first fantasized about having sex with a corpse.
Prosecutor Michael McCann, in his opening statement, described Dahmer as a clever plotter who carefully covered up his crimes.
McCann said Dahmer killed his victims so he could continue having sex with them after they were dead. "He wanted to continue the pleasure with their bodies," he told the jurors.
Dahmer would have preferred sex with men who were alive, but he drugged and strangled his victims because they would always leave after having sex, McCann said.
"He enjoys the bodies for a day or two but then he becomes tired of them. It then becomes a disposal problem," he said.
Two detectives later Thursday read their account of Dahmer's 60-hour confession, given shortly after he was apprehended.
The dramatic opening statements and testimony marked the judgment phase in the worst multiple murder case in this city's history. It began last July 22 when police entered Dahmer's apartment west of downtown Milwaukee and found body parts of 11 of his victims.
The cannibalistic serial killer, Jeffrey Dahmer, had been fired for excessive absenteeism about two weeks before his July 22 arrest. As a result, he could no longer pay his rent. He expressed that he planned on living at a Salvation Army shelter and destroying the body parts in his apartment.
It was at that time when Dahmer bought a 57-gallon drum to dissolve bones and flesh in it, and flush them once they were turned into mush.
He also debated whether to keep 11 skulls as "souvenirs" but the risk of detection by police was too high.
It was a warm summer day in 1991 when police were called to the home of serial killer Jefferey Dahmer.
A young man by the name of Tracy Edwards had escaped from the house and made it to the station. He was chained by the ankle and had just barely survived after being drugged and beaten by Dahmer for several days.
Police immediately went to check out his story, not expecting to see what they found when they got there.
Dahmer claimed that he was his adult lover and that they had been experimenting with S&M.
The man then explained that he had met Dahmer on a bus and agreed to go to his apartment for sex.
Once there, he said that Dahmer was acting very strange, so he asked if he could leave. At this point Dahmer grabbed a pair of handcuffs and put them on him. He then pulled out a knife and began to cut off his clothes.
After being reassured by Dahmer that he wasn't going to kill him, Edwards convinced Dahmer to let him go to the bathroom. Once there, Edwards locked the door and jumped out of a window. He ran on foot until he found two policemen.
At this point Edwards fled from the apartment, naked and still in handcuffs.
He ran on foot until he found two policemen who immediately went to Dahmer's apartment to investigate.
Once Dahmer opened the door, the officers were confronted by a foul smell that radiated from his place.
They looked inside and saw a huge pot of acid on the stove that appeared to have body parts bubbling inside it. Then they noticed a head in his refrigerator.
When the police searched Dahmer's apartment they found an array of photographs depicting dismembered bodies, along with four severed heads in the refrigerator.
Underneath the bed they found two more skulls and a 57 gallon drum filled with chemicals containing human remains.
The police also found some Polaroid photos which showed how some of his victims were murdered.
Jeffery Dahmer, the serial killer and cannibal's reign of terror had officially ended.
On November 28, 1991, he was convicted of 15 counts of murder and sentenced to 15 consecutive life terms.
In February 1992 Dahmer pleaded guilty but insane to an additional charge of murder and one count of committing a lewd act on a child. He received another life sentence for each charge and was sentenced to 10 years for the lewd act conviction.
A few years into his sentence, Dahmer was killed by a fellow inmate on November 28, 1994.
Christopher Scarver, a man serving time for killing his boss with a claw hammer, beat Dahmer to death with a broom handle. The two men were doing cleaning duty at Columbia Correctional Institution in Portage, Wisconsin.
Scarver had been sentenced in 1990 for the murder of his former boss during a robbery.
In 2015, Scarver decribed the details of his killing to the New York Post.
He said Dahmer had a personal escort of at least one guard at all times when he was out of his cell because of his friction with other inmates.
"Some people who are in prison are repentant — but he was not one of them," he told the Post.
Scarver said that he was repulsed by the youth-molesting cannibal's lust for flesh and kept in his pocket a newspaper article detailing Dahmer's murders.
He said Dahmer would taunt other inmates by fashioning limbs out of the prison food, applying ketchup on places to represent blood.
On November 28, 1994, Dahmer, 34 at the time, was assigned to clean the bathrooms with another inmate, esse Anderson and Scarver — unshackled and unattended.
Scarver, then 25 told the Post he'd gone to retrieve a mop when he felt someone poke his back. When he turned around, he saw Dahmer and the other inmate "laughing under their breath."
"I looked right into their eyes, and I couldn't tell which had done it," he told the New York Post.
After the incident, Scarver followed Dahmer to the locker room where he confronthed Dahmer about the killings.
When Dahmer tried to escape, Scarver then took a metal bar and swung it at his head, crushing Dahmer's skull.
Scarver then found the other inmate, Jesse Anderson, and did "[p]retty much the same thing."
Scarver said he believes the prison officials left them all alone on purpose, knowing he hated Dahmer and wanted him dead.
"They had something to do with what took place. Yes," he told the Post.
After the murders he pleaded to "no contest" in exchange for a transfer to a federal penitentiary.
Scarver was then sentenced to two life terms on top of the one he was already serving at the time.
He is currently incarcerated at Centennial Correctional Facility in Canon City, Colo. where he spends some of his time writing poetry for his website.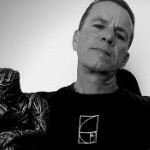 Moe is the founder of GnosticWarrior.com. He is a father, husband, author, martial arts black belt, and an expert in Gnosticism, the occult, and esotericism.