Hello, It's Moe here with another walk and talk where I discuss Shadow Work vs. Light Work.
Being honest with yourself and your demons. Balancing the dark and light. Black Hats vs. the White Hats. Using your light (phosphorus) to serve and the greater good or to serve yourself and your selfish needs.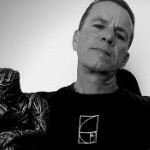 Moe is the founder of GnosticWarrior.com. He is a father, husband, author, martial arts black belt, and an expert in Gnosticism, the occult, and esotericism.