p. 189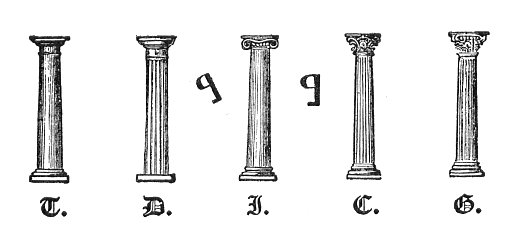 [Master Architect.]
THE great duties that are inculcated by the lessons taught by the working-instruments of a Grand Master Architect, demanding so much of us, and taking for granted the capacity to perform them faithfully and fully, bring us at once to reflect upon the dignity of human nature, and the vast powers and capacities of the human soul; and to that theme we invite your attention in this Degree. Let us begin to rise from earth toward the Stars.
Evermore the human soul struggles toward the light, toward God, and the Infinite. It is especially so in its afflictions. Words go but a little way into the depths of sorrow. The thoughts that writhe there in silence, that go into the stillness of Infinitude and Eternity, have no emblems. Thoughts enough come there, such as no tongue ever uttered. They do not so much want human sympathy, as higher help. There is a loneliness in deep sorrow which the Deity alone can relieve. Alone, the mind wrestles with the great problem of calamity, and seeks the solution from the Infinite Providence of Heaven, and thus is led directly to God.
There are many things in us of which we are not distinctly conscious: To waken that slumbering consciousness into life, and so to lead the soul up to the Light, is one office of every great ministration to human nature, whether its vehicle be the pen, the pencil, or the tongue. We are unconscious of the intensity and awfulness of the life within us. Health and sickness, joy and sorrow, success and disappointment, life and death, love and loss, are
p. 190
familiar words upon our lips; and we do not know to what depths they point within us.
We seem never to know what any thing means or is worth until we have lost it. Many an organ, nerve, and fibre in our bodily frame performs its silent part for years, and we are quite unconscious of its value. It is not until it is injured that we discover that value, and find how essential it was to our happiness and comfort. We never know the full significance of the words, "property," "ease," and "health;" the wealth of meaning in the fond epithets, "parent," "child," "beloved," and "friend," until the thing or the person is taken away; until, in place of the bright, visible being, comes the awful and desolate shadow, where nothing is: where we stretch out our hands in vain, and strain our eyes upon dark and dismal vacuity. Yet, in that vacuity, we do not lose the object that we loved. It becomes only the more real to us. Our blessings not only brighten when they depart, but are fixed in enduring reality; and love and friendship receive their everlasting seal under the cold impress of death.
A dim consciousness of infinite mystery and grandeur lies beneath all the commonplace of life. There is an awfulness and' a majesty around us, in all our little worldliness. The rude peasant from the Apennines, asleep at the foot of a pillar in a majestic Roman church, seems not to hear or see, but to dream only of the herd he feeds or the ground he tills in the mountains. But the choral symphonies fall softly upon his ear, and the gilded arches are dimly seen through his half-slumbering eyelids.
So the soul, however given up to the occupations of daily life, cannot quite lose the sense of where it is, and of what is above it and around it. The scene of its actual engagements may be small; the path of its steps, beaten and familiar; the objects it handles, easily spanned, and quite worn out with daily uses. So it may be, and amidst such things that we all live. So we live our little life; but Heaven is above us and all around and close to us; and Eternity is before us and behind us; and suns and stars are silent witnesses and watchers over us. We are enfolded by Infinity. Infinite Powers and Infinite spaces lie all around us. The dread arch of Mystery spreads over us, and no voice ever pierced it. Eternity is enthroned amid Heaven's myriad starry heights; and no utterance or word ever came from those far-off and silent spaces. Above, is that awful majesty; around us, everywhere, it stretches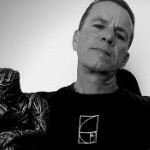 Moe is the founder of GnosticWarrior.com. He is a father, husband, author, martial arts black belt, and an expert in Gnosticism, the occult, and esotericism.