One of the most Ancient Egyptian artifacts ever found in Greece was discovered on the Holy Island of Crete which further proves that the Egyptians had connections going a long way back with the Cretans who they called the Keiftu and the Greeks called the Phoenicians. A people who I believe were blood-related and ruled the world together for thousands of years.
This ancient artifact was buried beneath the Temple of Knossos (Gnosis) where archeologists discovered an ancient alabaster engraved with Egyptian Pharaoh Khian's upon it in a deposit assigned by Arthur Evans to Middle Minoan III A.9. The remarkable parallels between the Cretan seal designs and the Egyptian scarab-designs were first pointed out by Evans.
Seuserenre Khyan (Khian, Khayan or Khan) was said to be the First king of all Hyksos during the Fifteenth dynasty of Egypt. His birthdate is estimated between 1725BCE and 1605BCE.
It is said that the supremacy of Egyptian power in the Mediterranean had started right around the reign of Khian. An interesting note is that the supremacy of Crete's power had started approximately the same time period and lasted for 2,000 years later until Rome and the Caesars conquered Greco-Roman Egypt.
Khian is Manetho's Yannas. His cousin Tubal ruled Spain. His alternate names as "Khayan, Khian, Apachnan, Yannas, Jannis, Iannes, Joannis , Khiyaran, and Khajran."
Khyan had carried the titles of an Egyptian king, but also the title ruler of the foreign land (heqa-khaset) which was a typical designation of the Hyksos rulers.
He was in control of Thebes just like one of his predecessors and descendants, Rekhmire.
Khyan symbol was a lion. His throne name, Seuserenra, has been found on a grey granite lion which had been built into the wall of a house in Baghdad.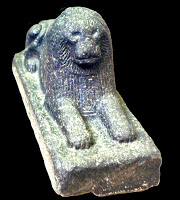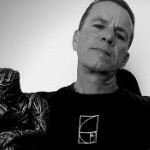 Moe is the founder of GnosticWarrior.com. He is a father, husband, author, martial arts black belt, and an expert in Gnosticism, the occult, and esotericism.