NASA is exploring technologies that would use fungi (molds) to grow self-repairing, self-replicating habitats on the Moon and other planets.
NASA says that one-day future astronauts may live in habitats that are fabricated with a "revolutionary concept called Myco-architecture explores the impressive properties of fungal mycelium which is, in some ways, stronger than reinforced concrete and is capable of growing and repairing itself."
Fungi or Molds are microscopic organisms that produce underground nutrient-absorbing threads called mycelia and spores that emit poisons and eat organic material.
NASA researchers are investigating the potential of mycelia to help construct self-repairing, self-replicating habitats on the moon and Mars.
The video below shows the NASA Innovative Advanced Concept (NIAC) known as Myco-architecture.
To watch the in-depth presentation about his topic please visit the 2018 NIAC Symposium Livestream site: https://bit.ly/2MbxCvz
SOURCE: NASA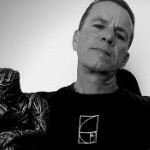 Moe is the founder of GnosticWarrior.com. He is a father, husband, author, martial arts black belt, and an expert in Gnosticism, the occult, and esotericism.