In the Scripture, we are introduced to a powerful part of the human body and also a force or spirit that works through the flesh. What is called "sarka." A form of Christian dualism that teaches us there are two spirits controlling humankind's destiny.
The Spiritual is called the Mind from the Holy Spirit and the Sarka is the Mind of the Flesh and they appear to work against one another. The Mind is from the Holy Spirit is good and allows us to connect to God while the other is the Mind of the Flesh, which is the Law of Sin and causes us to lose self-control and to be bad.
Sarka is variously described as a bodily organ related to our flesh or the soft tissue that acts as a supernatural conduit that can shape and mold us via our thoughts and actions, often resulting in sin, disease, death, and even our genetics.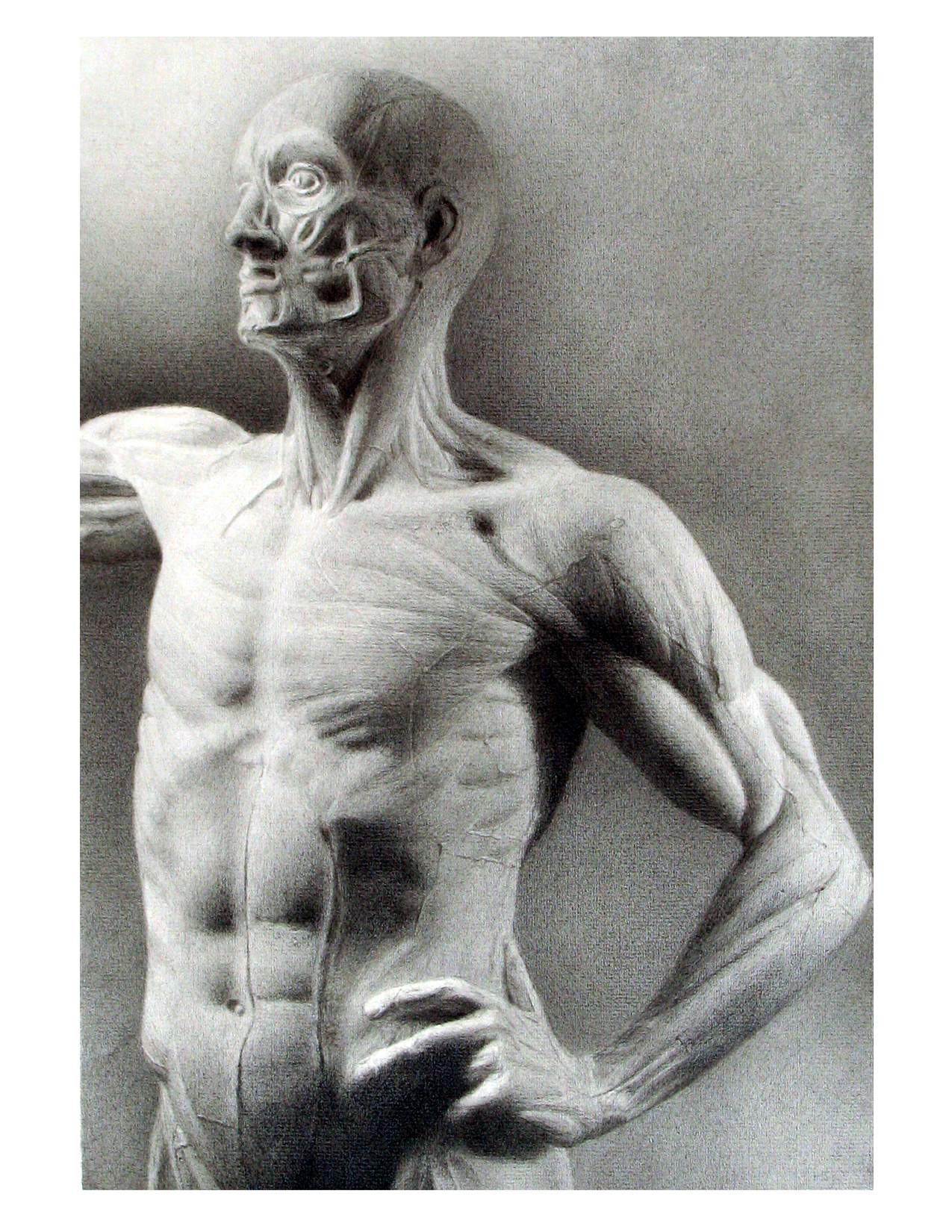 Think of it as the actual machine under your skin controlling your destiny by pronouncing judgments upon you via your actions. The real you. The skin on the outside with your good looks, lovely eyes, and hair, that's just part of your ego – a temporary facade. One in which the very machine lurking below your exterior veneer can command its kill switch upon your very being, causing illness, cancer, and death for your transgressions/sins.
The scripture informs us that it is related to the human body, 2 Cor. 7:5; flesh, human nature, human frame, Jn. 1:13, 14; 1 Pet. 4:1; 1 Jn. 4:2; kindred, Rom. 11:14; lineage, Rom. 1:3; 9:3; flesh, humanity, human beings, Mt. 24:22; Lk. 3:6; Jn. 17:2; the circumstances of the body, material condition, 1 Cor. 5:5; 7:28; materiality, material circumstance, as opposed to the spiritual, Phil. 3:3, 4.
We read in Matthew 26:41, "Stay alert and pray lest you enter a time of trial. The spirit indeed is willing but the flesh (sarx) is weak." Then we learn that there is something called "the one" who feeds upon John's flesh (sarka) and drinks his blood dwells within him and John in him. Through our flesh, we serve the law of sin but with our minds via the Holy Spirit, we serve God.
In John 6:54, we are told, "The one who feeds on my flesh (sarka) and drinks my blood has eternal life, and I will raise him up on the last day, and John 6:55, "for my flesh (sarx) is real food and my blood is real drink or in John 6:56;
"The one who eats my flesh (sarka) and drinks my blood dwells in me, and I in him."
This sarka is not only part of our flesh, it also has the ability to control our minds so we are hostile towards God and we lose self-control. 
We read in Romans 8:7, "because the mind set on the flesh (sarkos) is hostile to God; it does not submit to the law of God; in fact, it cannot and in Romans 8:8, "Those controlled by the flesh (sarki) cannot please God."
These are the people who commit various moral and legal crimes, which Paul calls the 'works of the sarkos'.
"Now the works of the sarkos are evident: sexual immorality, impurity, sensuality, idolatry, sorcery, enmity, strife, jealousy, fits of anger, rivalries, dissensions, divisions, envy, drunkenness, orgies, and things like these. I warn you, as I warned you before, that those who do such things will not inherit the kingdom of God." (Gal 5:19-21)
It also has the ability to punish us and deem us for the destruction of our flesh by giving us to Satan as we read in Corinthians 5:5, "hand this man over to Satan for the destruction of the flesh (sarkos), so that the spirit may be saved on the Day of the Lord."
Later we learn that this sarka and the Holy Spirit will become one flesh and this is a good thing for all humankind.
Meaning the duality that we face and fight against will no longer be.
As it relates to sarka, it is my belief that it is not our skin, but a special organ that is part of our flesh called the interstitium.
It is through this organ that I believe our flesh and bodies interact with the outer or material world. Hence, it is what I contend as the scientific explanation of Sarka of the Scripture.
The interstitium is the connective tissue containing various bodily chemical and fluid-filled spaces existing between the skin and the body organs, including every part of our body such as the organs, brain, muscles and the circulatory system.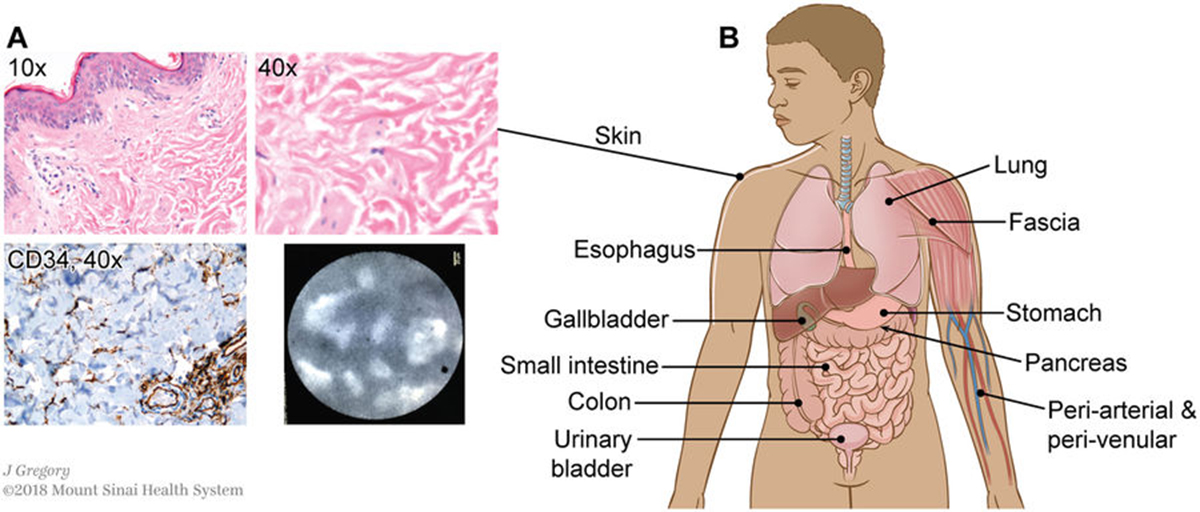 That means that the interstitium covers the whole body from head to toe which lies right below the skin's surface; lining the digestive tract, lungs, and urinary systems; and surrounding muscles, according to a study published today on March 27, 2020, in the journal Scientific Reports.
Interstitial tissue is composed of cells, and what is called cerebral interstitial fluid (ISF) – water and electrolytes, ground substance, and fibrillary elements. (Figure 2-1)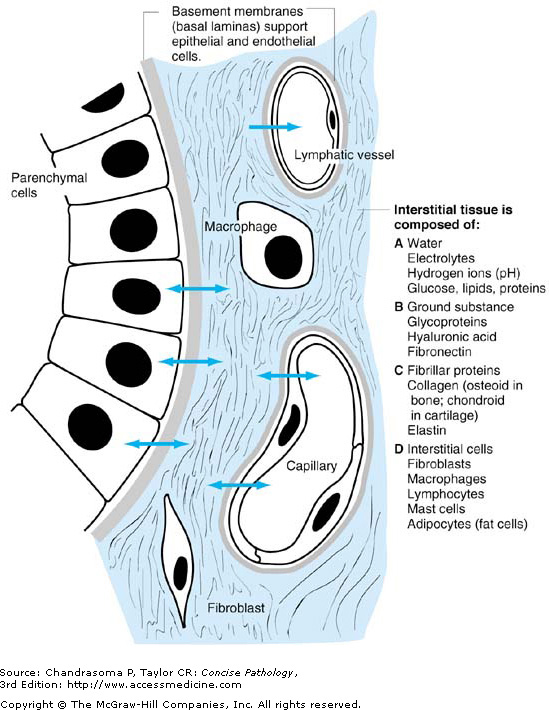 It has been called an anatomical "highway" that provides a route for cell signal-carrying and may potentially explain everything from tumor growth to how cells move within our bodies.
The 'ground substance' of the extracellular matrix is an amorphous gelatinous material of the cerebral interstitial fluid (ISF). It fills the spaces between fibers and cells consisting of large molecules called glycosaminoglycans (GAGs) which link together to form even larger molecules called proteoglycans. Glycosaminoglycans are native components of the extracellular matrix that drive cell behavior and control the cell's microenvironment. 
I contend this microenvironment works through the Sarka ie the interstitium to function as a barrier from attackers via the outside world and the very microorganisms that live symbiotically on our skin and within our blood. When we are properly balanced in homeostasis, it protects against external aggressions, including colonization and infection by these organisms that can turn into pathogens ie our undertakers.
This is accomplished through the degradation of glycosaminoglycans which appears to be very important for fungi to become pathogenic and also increase skin adhesion such as the genus, Candida Albicans.
They became pathogenic when we become unhealthy ie, sin, due to our thoughts, actions, and environment. Then, by default, our natural barrier is weakened, and by an act of judgment from God or the laws of nature, they are allowed to punish us, sinners, with illness, disease, and death.
This is why I believe that antifungal drugs are largely unsuccessful in treating these various illnesses and diseases. To treat a person who has not changed their ways of being and the very actions that caused their illness or disease are temporary band-aids because the very microorganisms that caused the pathogenesis are still present both within the patient's body and also on the exterior.
The use of antifungal agents may temporarily sever this connection and fungal adhesion, but like flies in search of rotting meat or a pile of feces, the fungi will naturally find their way back to decomposing that which they have been tasked by nature to do. This causes long-term antifungal resistance.
In regards to the central nervous system and brain via cerebral interstitial fluid (ISF) homeostasis and neuronal regulation with the help of the circulation of cerebrospinal fluid (CSF) which helps with the circulation of metabolic products, hormones, and neurotransmitters. It helps maintain the homeostatic balance of the central nervous system, protecting the brain against mechanical injuries, preventing direct contact of the brain with the extracellular region.
The extracellular matrix region is the space external to the outermost structure of a host cell environment outside an intracellular parasite.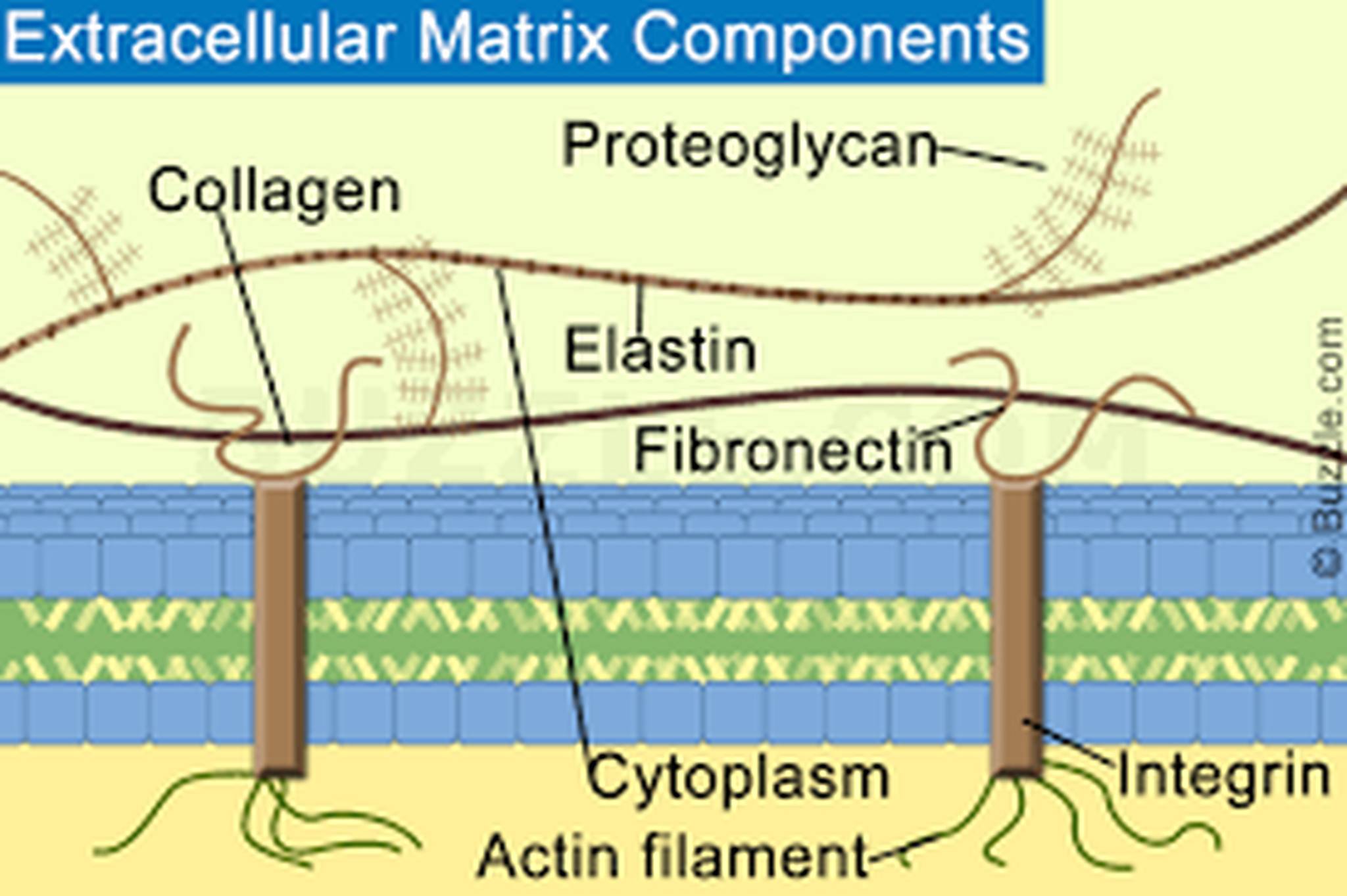 Researchers have found that various chronic diseases that deal with the interstitium AKA our flesh and our blood and the "Prince of the Power of the Air" such as interstitial lung disease and diabetes. For example, scientists are finding that interstitium could act as a superhighway signal or code carrier for cancers and other diseases to travel throughout the body, according to research published on March 31, 2018, in Communications Biology.
The study suggested that the interstitium carries cancer codes and other disease factors that travel throughout its tissue through the natural movements of the body like the pulsing of our blood, the pumping of our heart, and even the rhythmic squeezing that moves food through the digestive tract, and the flexing of muscles.
This explanation of the interstitium would align with the Scriptural Sarka in several passages as will many of the scientific explanations of this mysterious organ.
To examine the interstitium's connectivity, Neil Theise, a liver pathologist at New York University Grossman School of Medicine, and colleagues injected tattoo ink into three human skin samples and five colon biopsies from colon cancer patients. In every case, the pigment traveled through many layers of skin or colon tissue. The team also saw evidence that various tumor types had traveled along the interstitium to different tissue layers in the samples from people with cancer.
"Our experiments suggest that interstitial spaces are continuous, creating a potential superhighway through the body, distinct from blood and lymphatic vessels, though which cells and molecules circulate," says lead study author Odise Cenaj, MD, assistant professor in the Department of Pathology at NYU Langone Health.
"This finding may have significant implications for how the body signals to itself across long distances to maintain health, as well as for the spread of certain cancers," he said.
Before I finish this essay, I would like to ask you a couple of questions.
Did you know the noun 'sarcasm' is derived from the Greek noun σάρξ, which is transliterated as sarka (sarx, sarki, sarca, sarkinos, etc.) and means to rip the flesh off a person?
When you are sarcastic towards someone, you mock their insecurities and sins and make fun of their ego with a sneering or cutting remark. However, the ego of a person is all part of the flesh or, more appropriately, the mind of the flesh. Hence, you expose their true selves by attacking, AKA ripping their fleshly or egotistical shortfalls.
While today, in the West, we have a common saying, "sticks and stones can't break our bones," but even the ancient Greeks understood sarcastic words that attack our ego is akin to someone ripping off our flesh and exposing our frailties that are often caused by our sins.
Sins that cause illnesses, cancer, and even death.
According to the World Health Organization (WHO), cancer is a leading cause of death worldwide, accounting for nearly 10 million deaths in 2020. Hundreds of millions of people have diabetes and in 2019, diabetes was the direct cause of 1.5 million deaths.
Alcohol is associated with 2.8 million deaths each year worldwide. Globally, one in three people drink alcohol (equivalent to 2.4 billion people), and 2.2% of women and 6.8% of men die from alcohol-related health problems each year. Tobacco kills more than 8 million people each year. More than 7 million of those deaths are the result of direct tobacco use while around 1.2 million are the result of non-smokers being exposed to second-hand smoke.
Traveling through our flesh via the biblical sarka, or what today we may call the interstitium, our microscopic legislators issue their judgments upon humanity for all of our sins.
Whether we drink alcohol in excess, thus ruing our livers, smoke too much bad Western tobacco to contract cancer, maintain unhealthy diets, and get diabetes. When we abuse anything, our ancestors would have called sins – gluttony and lack of self-control.
The sins bring illness, disease, and death, as we see now with a global epidemic in 2021.
Scripturally speaking, I believe these are natural law legal pronouncements under God for what Paul had called the 'works of the sarkos'.
As John said so pointedly well over 2,000 years ago, "The one who eats my flesh (sarka) and drinks my blood dwells in me, and I in him."
Perhaps today if John were alive he might add, "The one who rots my flesh (sarka), causing cancer, diabetes, and death, rots my blood dwells in me, and I in him."
In the video below, Gil Hedley, Ph.D. demonstrates with on-camera dissection of the interstitium, which he calls "perifascia."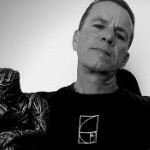 Moe is the founder of GnosticWarrior.com. He is a father, husband, author, martial arts black belt, and an expert in Gnosticism, the occult, and esotericism.