Saul, according to the Hebrew Bible, was the first king of the combined Kingdoms of Israel and Judah. His reign is traditionally placed at approximately in the 10-11 century BCE, which marked a transition from a tribal society to statehood.
It is important to point out that Saul is a descendant of the Tribe of Judah and rightful heir but that he is listed as the first king of two combined Kingdoms being that of "Israel and Judah."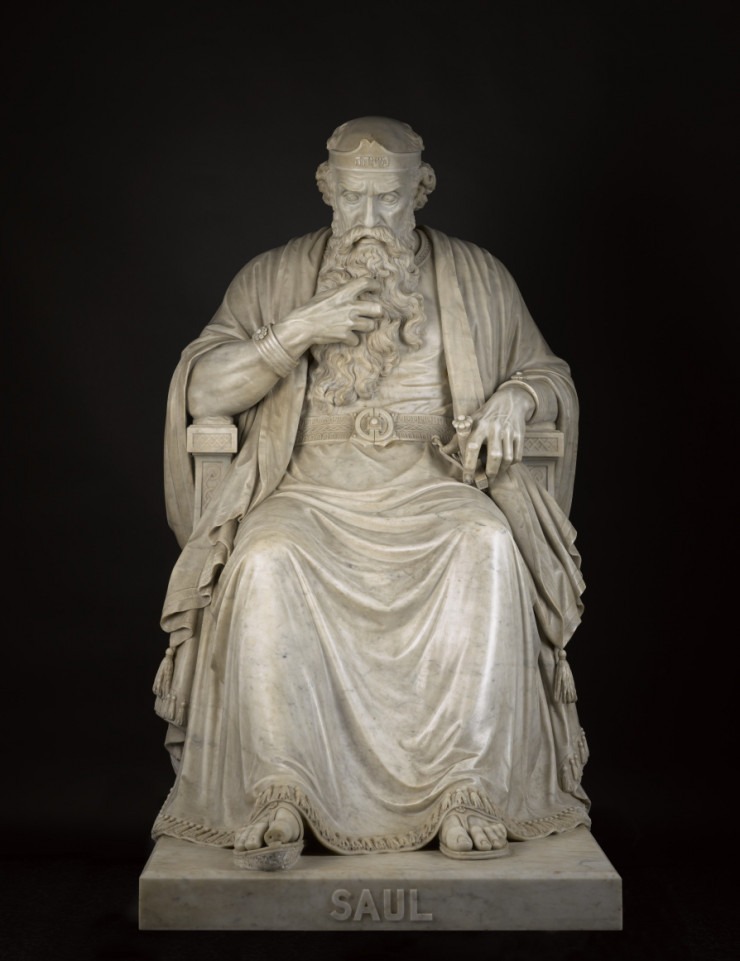 The Hebrew Bible likewise connects prophets with kings of Judah and Israel from the first (Saul) to the last (Zedekiah).
In this article, I would like to share with you my research showing that King Saul can be connected to many other names in history from around the same time like in the Bible to an important prophet named Obed or Obediah and in ancient Hebrew (Phonecian) history as King Abibalus of Bediah and Bedan and in Masonic lore has Hiram Abiff.
Most scholars and researchers might easily be deceived into thinking that two, three and even four or more different persons were intended to be documented by the ancient authorities when passing down this history.
However, I have found that these names have been changed from the true birthname to a given surname or royal title and to add to the confusion, a biblical name and or narrative that comes down to us by the Church Doctors who were charged with doctoring the original writings in order to conceal the truth from the profane ie: uninitiated.
Last but not least, we now have 2,000 plus years of different authors writing in several different languages spanning hundreds of years to the point we are at today where making sense of the Babylonian chaos seems like an impossible task.
However, as I have proved in previous articles such as King Hiram's Son: Ithobaal, Abibalus: King Hiram's Father is the Widow's Son and The Widow's Son, it will be observed that these different names (surnames, biblical names, etc.) are of the same or similar signification, and they can be connected to one another in which initiated readers who have done their true Gnostic work could make no mistake at the various connections.
IS KING SAUL'S REAL NAME KING ABIBALUS OR BIBLICALLY AS OBED OR OBEDIAH?
Before I go in-depth into this research in future articles, I would first like to point out the many striking similarities between all these people whether it be King Saul, Obed, Obediah and or King Abilalus who I believe can be proved to be all the same persona rendered "otherwise called," accurately enough.
For example, here are some significant biblical and historical synchronicities that simply cannot be ignored;
ALL THESE KINGS HAD SONS NAMED ITHOBAAL WHO WAS MURDERED
King Saul named his fourth son Ithobaal (Ἰθόβαλος; Hebrew Ethbaal, Ishba'al, Latin – Ithóbalos, Εἰθώβαλος; Eithṓbalos – meaning with Baal).
King Hiram had a son named Ithobaal (Ἰθόβαλος; Hebrew Ethbaal, Ishba'al, Latin – Ithóbalos, Εἰθώβαλος; Eithṓbalos – meaning with Baal)
King Abibalus had a son named Ithobaal (Ἰθόβαλος; Hebrew Ethbaal, Ishba'al, Latin – Ithóbalos, Εἰθώβαλος; Eithṓbalos – meaning with Baal).
THEY WERE ALL FIRST KINGS OF VERY IMPORTANT KINGDOMS
Saul was the first king of the United Kingdoms of Israel and Judah
King Abibalus was the first king of Tyre (Byblos)
An Obediah is listed as a son of Jonathan, who is the son of Saul.
Obediah was a royal official and or prince of his family.
THEY ALL HAVE STRONG TRIBE OF JUDAH CONNECTIONS
King Saul was from the Tribe of Judah
Obediah is listed in the genealogy of the tribe of Judah and as the grandfather of David (1 Chronicles 3:21) (B.C. 470.)
An Obadiah was sent out by King Jehoshaphat of Judah to teach the law in the cities
Obadiah is a book of the Old Testament about the conquest of Jerusalem in 586 BC during the reign of King Zedekiah, the last King of Judah.
The last verses of the book of Obadiah reveal that Judah will be saved and the kingdom shall be the Lord's.
King Abibalus' (Hiram Abiff – Father Hiram) coffin has lions decorating the exterior indicating his possible tribal affiliation to Judah.
THEY WERE IN CHARGE OF OR GOVERNORS OF PALACE/TEMPLES AND RELIGION FOR THE KING
Hiram was in charge of building projects for King Solomon.
Obadiah, who was in charge of the palace. lit.('al-habbayith [tH5921/1004, ZH6584/1074]) An officer of high rank in the court of Ahab, who is described as "Obadiah who was over the house"(1Ki 18:3).
SERVANTS TO THE KING
King Saul sent three different groups of servants who prophesied to King David.
Now there was a servant of Saul's household named Ziba.https://biblehub.com/hebrew/strongs_6717.htm
They summoned him to appear before David, and the king said to him, "Are you Ziba?" "At your service," he replied. (2 Samuel 9:2 )
King David calls himself Saul's servant three times in the bible. (l7:32, 34, 36)
King David says "I am the son of your servant Jessee of Bethlehem."
Hiram was a servant to King Solomon whom he gave supplies and Masons.
Obed means servant and Obediah means servant of God.
TYRE CONNECTIONS
At the end of the reign of King Saul, King Abibaal had arisen in Tyre.
His son Hiram came to rule at the time when King David was engaged in bringing the whole of Israel into subjection.
During the reigns of David and Solomon, Israel had a warm relationship with the people of Tyre (1 Kings 5: Iff.).
ALL OF THEM REIGNED OR LIVED IN OR AROUND THE 10TH CENTURY BC
King Saul reigned approximately in the 10th century BC.
King Abibalus or Abi-Baal reigned approximately in the 10th century BC about the end of the right of King Saul and the same time that David was the king by the tribe of Judah.
40 YEARS
Like King Saul and King David, King Solomon reigned for 40 years.
PRIESTS AND PROPHETS OF BAAL
Abibalus was a priest of Baal.
Obediah was a priest of Baal and hid one hundred of the Lord's prophets in caves and gave them supplies.
In "The Babylonians (Against the Greeks, 1.21)" Josephus said Nebuchadnezzar besieged Tyre for thirteen years in the days of Ithobaal [III], their king; after him reigned Baal [II], ten years; after him were judges appointed, who judged the people.
CONCLUSION
It is obvious that from these various synchronicities and what appear to be surnames and birth name changes that Saul who is called the first King of the United Kingdoms of Judah and Israel can also be connected to the first King of Tyre (Byblos or Giblim) whose name was Abibalus who I have tied to Hiram Abiff that then connects us to Obed or Obediah of whom both are famously known as "The Widow's Son."
To be continued…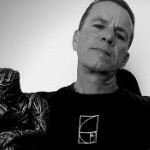 Moe is the founder of GnosticWarrior.com. He is a father, husband, author, martial arts black belt, and an expert in Gnosticism, the occult, and esotericism.