(Source: WCVB BOSTON) —A man was tackled while he was trying to light couches on fire inside the Grand Lodge of Masons in Boston Monday night.
Fire officials said a man, who has yet to be identified, walked into the building on Tremont Street and doused some couches with lighter fluid.
TRANSCRIPT OF VIDEO: THE SECURITY GUARD JUMPED ON THE SUSPECT WHEN HE WALKED INTO THE MASONIC TEMPLE ON THE COMMON ARMED WITH LIGHTER FLUID AND A LIGHTER. WHEN FIREFIGHTERS ARRIVED, THE LOBBY WREAKED OF LIGHTER FLUID AND EVIDENCE LEFT IN PLAIN SIGHT. A WHITE BOTTLE ON A COUCH. A 31-YEAR-OLD MAN STORMED IN AND STARTED DOUSING THE FURNITURE. JUST SURREAL. CAN'T EVEN BELIEVE IT. INVESTIGATORS SAY THE MAN STARTED FLICKING A LIGHTER TO TRY TO IGNITE THE COUCHES WHEN A SECURITY GUARD STATIONED INSIDE JUMPED UP AND TACKLED HIM.
Read more: http://www.wcvb.com/news/man-tackled-trying-to-start-fire-inside-grand-lodge-of-masons/25025920#ixzz2wK6WfrG1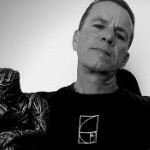 Moe is the founder of GnosticWarrior.com. He is a father, husband, author, martial arts black belt, and an expert in Gnosticism, the occult, and esotericism.