A new CDC press release is warning people of a possible new Pan-demic via a fungus/mold that seems to mimic the symptoms of Leprosy found in the Scripture. A mold that is transmissible from person to person and maybe the new global threat.
"This is really the first time we've started seeing clustering of resistance" in which patients seemed to be getting the infections from other patients, said the CDC's Dr. Meghan Lyman, an author of the report.
A resistance that has been dubbed "pan-resistant" because like in Ancient Greece and Greco-Egypt, the God Pan had signified "all things." Pan was often considered as the great principle of vegetable and animal life and his city was known as Panopolis.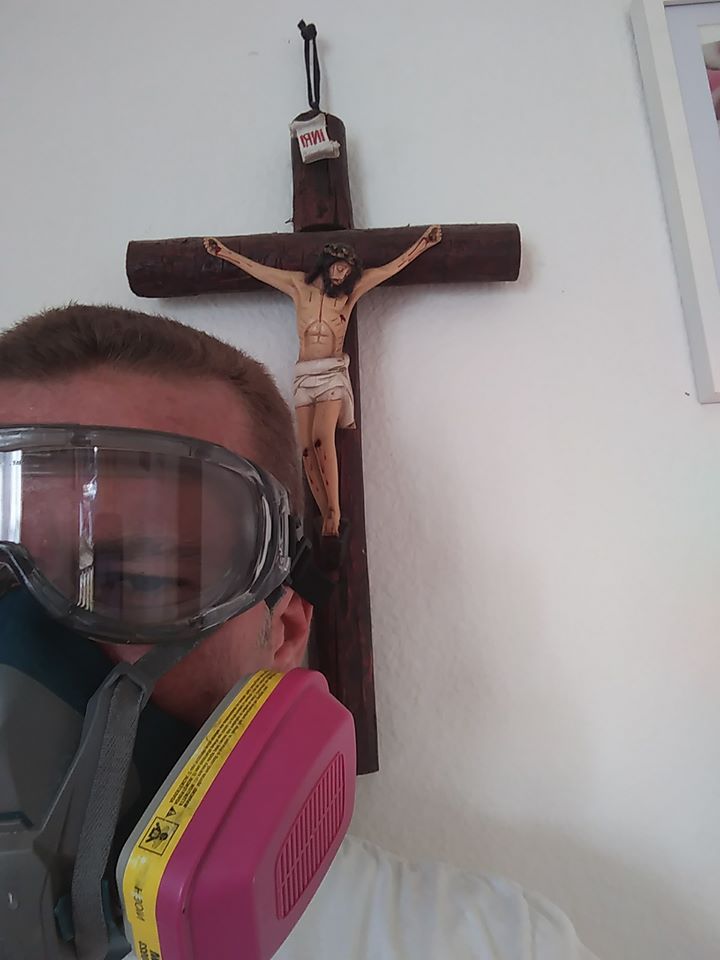 It is resistant of all things but the secret old meaning of the name Pan is an old word denoting to close or join together.
From January through April of 2021, Washington, DC, had 101 reported cases of C. auris and Texas had 22, according to Thursday's edition of the Centers for Disease Control and Prevention (CDC) Morbidity and Mortality Weekly Report (MMWR).
"Surveillance, public health reporting, and infection control measures are critical to containing further spread," the report said, while noting that "data are lacking" about how to treat cases that are resistant to all current drugs.
The title of the July 23. 2021 release is, "Transmission of Pan-Resistant and Echinocandin-Resistant Candida auris in Health Care Facilities ― Texas and the District of Columbia."
According to the CDC, "Candida auris is an emerging, often multidrug-resistant yeast that is highly transmissible, resulting in health care–associated outbreaks, especially in long-term care facilities. Skin colonization with C. auris allows spread and leads to invasive infections, including bloodstream infections, in 5%–10% of colonized patients (1).
Three major classes of antifungal medications exist for treating invasive infections: azoles (e.g., fluconazole), polyenes (e.g., amphotericin B), and echinocandins. Approximately 85% of C. auris isolates in the United States are resistant to azoles, 33% to amphotericin B, and 1% to echinocandins (2), based on tentative susceptibility breakpoints.*
Echinocandins are thus critical for treatment of C. auris infections and are recommended as first-line therapy for most invasive Candida infections (3). Echinocandin resistance is a concerning clinical and public health threat, particularly when coupled with resistance to azole and amphotericin B (pan-resistance).
Pan-resistant C. auris isolates have been reported previously, although rarely, from the United States (4) and other countries (5). Three pan-resistant C. auris cases reported in New York developed resistance following echinocandin treatment and lacked epidemiologic links or common health care (4), suggesting that resistance resulted from antifungal pressure rather than via person-to-person transmission. Since January 2021, however, the Antibiotic Resistance Laboratory Network has detected independent clusters of pan-resistant or echinocandin-resistant cases in Texas and the District of Columbia (DC). Each cluster involved common health care encounters and no known previous echinocandin exposure, suggesting transmission of pan- and echinocandin-resistant strains for the first time in the United States.
Among 101 clinical and screening cases of C. auris† in DC during January–April 2021, three had an isolate that was pan-resistant. All resistant isolates were identified through skin colonization screening at one long-term care facility for severely ill patients, including those requiring mechanical ventilation.
Among 22 clinical and screening cases of C. auris in Texas during the same period, two were pan-resistant and five were resistant to both echinocandins and fluconazole. These seven cases were identified in patients who were cared for at two facilities that share patients in the same city; two patients were at a long-term acute care hospital, three at a short-term acute care hospital, and two at both facilities. Among these cases, four were identified through colonization screening and three through clinical isolates (two blood isolates and one wound isolate).
No known epidemiologic links were identified between the Texas and DC clusters. No patients with pan- or echinocandin-resistant isolates in either cluster had received echinocandins before C. auris specimen collection. Thirty-day mortality in both outbreaks combined was 30%, but the relative contribution of C. auris was unclear.
These two simultaneous, independent clusters of pan- or echinocandin-resistant C. auris cases in patients with overlapping inpatient health care exposures and without previous echinocandin use provide the first evidence suggesting that pan- or echinocandin-resistant C. auris strains might have been transmitted in U.S. health care settings. Surveillance, public health reporting, and infection control measures are critical to containing further spread. Clinicians should consider early antifungal susceptibility testing in patients with C. auris infection, especially in those with treatment failure.
Data are lacking about the most appropriate therapy for pan-resistant infections. Combination and investigational antifungal treatments can be considered, but evidence in clinical settings is limited (6). More information is needed to evaluate patient outcomes and identify proper treatment for C. auris cases with pan-resistance or echinocandin resistance."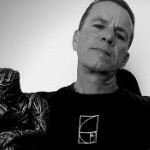 Moe is the founder of GnosticWarrior.com. He is a father, husband, author, martial arts black belt, and an expert in Gnosticism, the occult, and esotericism.