A Colorado mother pleaded guilty this week to the murder of her 5-year old daughter, who saw monsters and demons after accidentally drinking water from a glass bong used to smoke methamphetamine.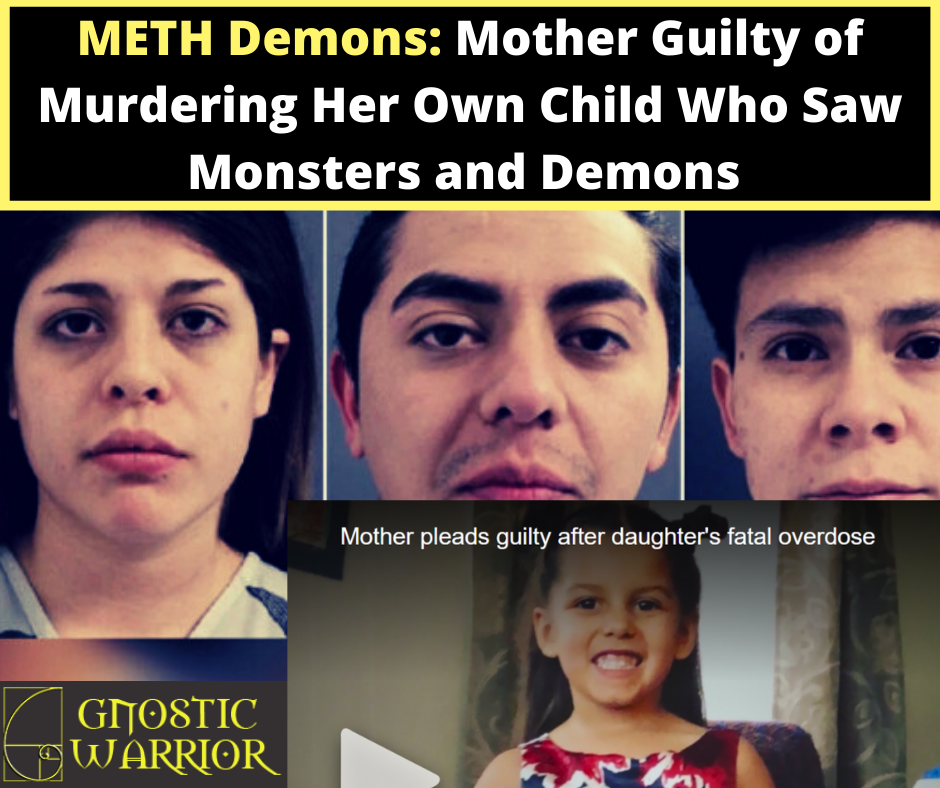 Stephanie Alvarado, 27, was convicted of second-degree murder of her daughter Sophia Larson, who was left "seeing monsters and demons" after drinking from her mother's water pipe in December last year.
What interests me about this particular case is the fact that a 5-year-old child who has never used drugs ingests methamphetamine and then immediately starts seeing monsters and demons just like hardcore METH addicts claim to see when they commit crimes such as assault and murder. It is as if the METH acts as a conduit or a channel to this spiritual world that when one consumes this drug, they can then tune into it and see things that other people cannot or they are just hallucinations, but why would a 5-year-old child make such claims?
Alvarado had smoked METH two of her cousins when the child drank water from a bong and was seeing demons, but she refused to get her daughter medical because she could lose custody, according to the police report.
Her two cousins, Daniel Alvarado and Bertha Ceballos-Roma, were also charged with the crime. Daniel is awaiting sentencing, and Bertha was deported to Mexico.
Apparently, the METH Demon, Alvarado, has a history of uncontrollable rage, which is very common with METH addicts. She is also facing an additional six years in prison for a domestic abuse charge for attacking the father of the dead child, who happened to be her ex, just hours before her first court appearance over poor Sofia's death.
Alvarado faces a potential of 54 years for her crimes.
Little Sophia's dad, Alec Larson, said his ex had been a good mother until she got hooked on drugs, which he blamed for their breakup.
"I didn't think we were going to bury my daughter. I thought we were going to bury her mom and it just took a turn for the worst," he told Fox 31.
Here is the Sheriff's press release of the crime;
Garfield County Coroner's Office
Robert M. Glassmire
Coroner
Garfield County Coroner's Office
1806 Medicine Bow Court
Silt, CO 81652
Office 970-665-6335
On Call 970-319-0311
Fax 970-876-1931
PRESS RELEASE
Date: February 12, 2020
Subject: Child death investigation involving five year old female on December 11, 2019.
Identity of Deceased: Sophia Larson, 5-years old, resident of Garfield County, CO.
On December 11, 2019 at approximately 3:44am the Garfield County Coroner's Office was dispatched to Grand River Hospital in Rifle, CO for a death investigation involving a five year old girl. The subsequent law enforcement and coroner's office investigation suggested that the child may have ingested methamphetamine.
An autopsy was completed the same day by the coroner's office contract forensic athologist. In January 2020, toxicology results were completed and showed that the decedent had a very high level of methamphetamine in her system. The forensic pathologist determined the cause of death to be "methamphetamine intoxication." The manner of death is certified as "accident."
In determining the manner of death, The Garfield County Coroner's Office adheres to the principles in the NAME (National Association of Medical Examiners) "A guide For Manner of Death Classification."1 The manner of death is a medical classification for statistical purposes and the manner of death certification has no bearing on criminal justice proceedings, or if law enforcement or prosecutor should or should not charge a person for a violation of criminal statute.
Respectfully,
Robert M. Glassmire
Garfield County Coroner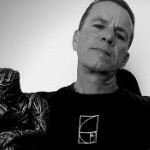 Moe is the founder of GnosticWarrior.com. He is a father, husband, author, martial arts black belt, and an expert in Gnosticism, the occult, and esotericism.