In October 2019, not long after Jefferey Epstein's death, the Federal Bureau of Investigation (FBI) began releasing hundreds of files that document a massive police investigation into an alleged Satanic pedophile cult known as the Finders. According to the documents, the Finders was founded by Marion Pettie and his wife Isabella in the early 1960s in Virginia and Washington D.C.
It is important to note that Marion also was a retired master sergeant from the U.S. Air Force and records later revealed that his wife was a confirmed employee of the CIA between 1952 and 1961, as well as their son who worked for the CIA contractor, Air America.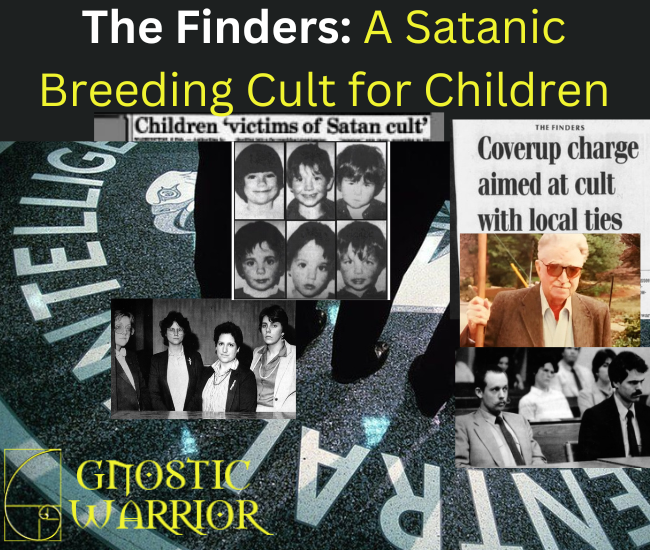 The two purchased a large woodland property in rural Madison County, Va., as a real-life experiment using children, adults, and a weird combination of New Age philosophies, psychology, and human development.
The files revealed that the Finders were a secretive group of handlers, parents, and so-called caretakers who believed that allowing children a healthy environment of uninhibited freedom to grow in which they do not need a lot of guidance, discipline or supervision was the best thing for them. They allowed children to be raised by their peers with little supervision and were operated by a secret group of mostly middle-aged men who always wore dark suits in public but often walked around naked behind closed doors.
Former members of the cult described Marion as "The Student," "The Stroller," "The Pathfinder" and the "Game Caller" and claim to have been a student of life who taught and learned 'the game'. It was later revealed that many of his students were runaways, single mothers, drop outs, and drug addicts. He constantly lectured to members about "the New Age way of living" and Eastern mysticism, and it was said that he could peer into their souls almost as if he had X-ray vision.
The curious locals described them as the "watchers" because they seemed to constantly roam the streets, following people home and taking extensive notes and pictures. They often appear at local council meetings, never saying a word but simply observing the scene.
At other times, they plunder the visitor's center of brochures, maps, and local travel guides. And they haunt the courthouse, scouring land deeds to find out who owns the local real estate.
One of the reports in the FBI files was signed by Special Agent Ramon J. Martinez, who claimed that during his participation in the searches of two of the Finder's properties in Washington, evidence of the Finders' intent to traffic children and other potentially criminal acts were found.
Martinez wrote that he was unable to review the evidence after multiple attempts, and said that he was eventually told by a confidential unnamed informant within the D.C. police told him "the investigation into the FINDERS has become an internal CIA matter….No further will be available and no further action will be taken.
U.S. Customs officer Martinez wrote:
"On April 2, 1987, I arrived at MPD at approximately 9:00 a.m. Detective Bradley was not available. I spoke to a third party who was willing to discuss the case with me on a strictly 'off the record' basis.
"I was advised that all the passport data had been turned over to the State Department for their investigation. The State Department in turn, advised the MPD that all travel and use of the passports by the holders of the passports was within the law and no action would be taken. This included travel to Moscow, North Korea, and North Vietnam from the late 1950s to mid 1970s.
"The individual further advised me of circumstances which indicated that the investigation into the activity of the Finders had become a CIA internal matter. The MPD report has been classified SECRET and was not available for review.
I was advised that the FBI had withdrawn from the investigation several weeks prior and that the FBI Foreign Counter Intelligence Division had directed MPD not to advise the FBI Washington Field Office of anything that had transpired.
"No further information will be available. No further action will be taken."
The Finders were ultimately discovered when some people called the Tallahassee, Florida police on February 4, 1987, after seeing two men dressed in suits and ties in the company of six bug-bitten, dirty, hungry children in a van at a park.
The strange men did not cooperate with the police at all. When they would be escorted anywhere they would go limp and when questioned acting as if they went into a "trance-like state". The children in custody were reported to be "like shells, and zombie-like."
After being questioned by police, the two men and children made statements that set off red flags for the officers who then immediately placed the men under arrest and took the children into protective custody for further investigation.
Douglas Edward Ammerman, 27, and Michael Houlihan, 28, were taken into custody at a Florida jail in lieu of $100,000 bond each on misdemeanor child abuse charges.
Based on the children being from Washington D.C., the Tallahassee police alerted the FBI to assist in the interstate investigation who were also working with Washington DC Metropolitan Police Department (MPD).
When the D.C. police were informed the Florida Police had captured the Finders, they said, "Holy shit! We've been looking at these freaks!"
According to the Washington City News in 1998, Tallahassee police officer Scott Hunt, D.C. Police believed at the time that The Finders were Satanists and/or survivalists, but claimed they were not criminals.
According to U.S. District Court records in Washington, a confidential informant had previously told police that the Finders were "a cult" that conducted "brainwashing" techniques at the warehouse and the Glover Park duplex at 3918-20 W St. NW. The source said they were being recruited by the Finders with promises of "financial reward and sexual gratification" and of being invited by one member to "explore" satanism with them, according to the documents.
The US Customs Report states:
"U.S. Customs was contacted because the police officers involved suspected the adults of being involved in child pornography and knew the Customs Service to have a network of child pornography investigators, and of the existence of the Child Pornography and Protection Unit.
SS/A [deleted] stated the two adults were well dressed white males. They had custody of six white children (boys and girls), ages three to six years. The children were observed to be poorly dressed, bruised, dirty, and behaving like wild animals in a public park in Tallahassee.
The police were notified by a concerned citizen and all eight persons were taken into custody. The subjects were living out of a white 1979 Dodge van, Virginia license no. XHW 557."
According to US Customs:
"Upon being taken into custody, the adult white males refused to cooperate, one of whom produced a "business" card with a name on one side and a statement on the other. The statement indicated that the bearer knew his constitutional right to remain silent and that he intended to do so.
Upon interviewing the children, the police officers found that they could not adequately identify themselves or their custodians. Further, they stated that they were en route to Mexico to attend a school for "smart kids."
SS/A [deleted] was further advised the children were unaware of the function and purpose of telephones, televisions and toilets, and that the children had stated they were not allowed to live indoors and were only given food as a reward," the report said.
The two oldest children referred to as "Mary" and "Max", were interviewed by law enforcement where it was discovered that the children were raised on a farm with little adult supervision and that they were being "weaned" from their mothers and were rarely allowed inside the house, even sleeping outside.
The children were examined by a doctor who found that all the children showed signs of malnourishment and two of the six children showed physical signs of sexual abuse and also found human bite marks on some of the children, but could not determine if the bite was from an adult or child.
A behavioral scientist said that the children behaved similarly to those who had been 'institutionalized for a prolonged period.'
Based on the evidence, investigators were quickly able to obtain a search warrant from a judge for the Finders' two D.C. properties which included a local warehouse and a duplex apartment.
After searching the properties, police found signs of Satanic rituals at the rear of the residence with a stone circle and a small very ornate gravestone propped up against the support pillar for the porch.
They also found brochures, photos, books on mind control, indices, and a large amount of computer equipment and "instructions for obtaining children for unspecified purposes."
According to the US Customs report, filed by Ramon J. Martinez:
"During the execution of the warrant at 3918/20 W St., I was able to observe and access the entire building … There were several subjects on the premises. Only one was deemed to be connected with the Finders. [He] was located in a room equipped with several computers, printers, and numerous documents.
Cursory examination of the documents revealed detailed instructions for obtaining children for unspecified purposes. The instructions included the impregnation of female members of the community known as the Finders, purchasing children, trading, and kidnapping.
There were telex messages using MCI account numbers between a computer terminal believed to be located in the same room, and others located across the country and in foreign locations. One such telex specifically ordered the purchase of two children in Hong Kong to be arranged through a contact in the Chinese Embassy there.
Another telex expressed interest in 'bank secrecy' situations. Other documents identified interests in high-tech transfers to the United Kingdom, numerous properties under the control of the Finders, a keen interest in terrorism, explosives, and the evasion of law enforcement.
Also found in the 'computer room' was a detailed summary of the events surrounding the arrest and taking into custody of the two adults and six children in Tallahassee the previous night. There were also a set of instructions which appeared to be broadcast via a computer network which advised the participants to move 'the children' and keep them moving through different jurisdictions, and instructions on how to avoid police attention," Officer Ramon stated.
Martinez  also reported finding disturbing photographs of men dressed in white robes holding a severed goat head, and the children engaging in some type of Satanic ritual with one even holding a dead goat fetus that was pulled from a womb. These images were part of a file called "The Execution of Henrietta and Igor".
Martinez said:
"On Friday, 2/6/87, I met Detective Bradley at the warehouse on 4th Street, N.E. I duly advised my acting group supervisor, SS/A Don Bludworth. I was again granted unlimited access to the premises. I was able to observe numerous documents which described explicit sexual conduct between the members of the community known as Finders.
I also saw a large collection of photographs of unidentified persons. Some of the photographs were nudes, believed to be of members of the Finders. There were numerous photos of children, some nude, at least one of which was a photo of a child 'on display' and appearing to accent the child's genitals.
I was only able to examine a very small amount of the photos at this time. However, one of the officers presented me with a photo album for my review. The album contained a series of photos of adults and children dressed in white sheets participating in a 'blood ritual.' The ritual centered around the execution of at least two goats.
The photos portrayed the execution, disembowelment, skinning and dismemberment of the goats at the hands of the children. This included the removal of the testes of a male goat, the discovery of a female goat's "womb" and the "baby goats" inside the womb, and the presentation of a goat's head to one of the children."
The police report further stated:
"..numerous files relating to activities of the organization in different parts of the world. Locations
I observed are as follows: London, Germany, the Bahamas, Japan, Hong Kong, Malaysia, Africa, Costa Rica, and 'Europe.' There was also a file identified as 'Palestinian.'
Other files were identified by member name or 'project' name. The projects appearing to be operated for commercial purposes under front names for the Finders. There was one file entitled 'Pentagon Break-In,' and others referring to members operating in foreign countries.
Not observed by me but related by an MPD officer were intelligence files on private families not related to the Finders. The process undertaken appears to be have been a systematic response to local newspaper advertisements for babysitters, tutors, etc.
A member of the Finders would respond and gather as much information as possible about the habits, identity, occupation, etc., of the family. The use to which this information was to be put is still unknown. There was also a large amount of data collected on various child care organizations.
The warehouse contained a large library, two kitchens, a sauna, hot-tub, and a 'video room.' The video room seemed to be set up as an indoctrination center. It also appeared that the organization had the capability to produce its own videos.
There were what appeared to be training areas for children and what appeared to be an altar set up in a residential area of the warehouse. Many jars of urine and feces were located in this area," police investigators wrote in the original report.
Virginia state police spokesman Charles Vaughn issued this statement to the press about the evidence found:
Among the pictures were those of a crying child looking at a decapitated goat, another captioned ″Ben finds Henrietta's womb,″ and three others showing children playing with goat fetuses.
″I don't know exactly how to interpret those photographs. I don't think that anyone does,″ Vaughn said.
The Finders claimed this was done for "hands-on" educational purposes.
″As long as we have existed there have been allegations against us on many topics because people don't understand us and strike out against us,″ said Robert Gardner Terrell, a Finders spokesman, in an interview in Washington.
″We had two goats there in the summer and rather than just leave them there to starve in the winter, we butchered and ate them,″ he said.
″We did it with the children present because we thought it would be a good learning experience for them. It turned out to be a delightful experience for them,″ Terrell said.
″We took pictures of the event and kept them for the children as a keepsake. That was what the police found,″ he said.
Officer Hunt of the Tallahassee PD told the Miami Herald, "It is our belief these kids were not kidnapped but that their parents gave them away, because one of the rites of passage into this satanic organization is that you have to give up your rights to you children, and that the leaders of this organization can do what they want to with your children."
And he said to the Tallahassee Democrat, "As far as we're concerned, this goes from coast to coast and from Canada to Mexico … There is no doubt in our mind that this will have at least national, if not international, repercussions."
CBS News reporter from D.C., Mike Buchanan reported that after researching police files, he claimed that the Finders had "worldwide connections," used "sex and children to obtain power and money," and had two bank accounts with over $100,000 in each.
About two weeks after the initial investigation began, it was suddenly announced that the MPD and Tallahassee police were dropping all charges due to "insignificant evidence". They had claimed that after finding no evidence of child sexual exploitation, kidnapping or any related crimes, they dropped the case.
"The lifestyle of the so-called Finders organization may differ from the societal norm, but so far the Metropolitan Police Department has not uncovered any evidence of criminal wrongdoing by members of the group," Washington Police Chief Maurice Turner told the Democrat.
"There was apparently the killing of goats and some type of blood," Chief Turner said, adding that it appeared the children did not participate in the killing. Other police officials suggested that the goats were actually butchered for meat, not for some sort of satanic animal sacrifice.
"A photograph can paint 1,001 pictures," Chief Turner said.
"The life style of the so-called Finders organization may differ from the societal norm," he added, "but so far, the Metropolitan Police Department has not uncovered any evidence of criminal wrongdoing by members of the group.
"At this point the Metropolitan Police Department has not found any materials among the seized documents or records that would initially corroborate allegations made by an informant that the organization is a cult and that its activities involve satanic rituals. Documents Being Reviewed
"However, we are still involved in an extensive and detailed review process of the documents and records seized," he added.
Asked if the group was dangerous, Chief Turner replied: "I don't really believe so. If they are a danger, from what I can see, they would be a danger to themselves."
Another document said a customs agent who asked to review evidence in the case was told it was a CIA internal matter.
In typical CIA fashion, the agency denied any cover-up, saying the charges were like a "nothing burger."
"This story is a non-story," CIA spokesman Dave Christian told the Democrat in December 1993. "I think of it as a nothing-burger."
The doctor who originally examined the children did an about-face on her original assessment by later saying that there was no "conclusive" evidence of child sexual abuse.
Local police officers followed suit by claiming that it all was just a misunderstanding as part of the "Satanic Panic" that has spread across the country.
However, the 324-page file released by the FBI in 2019 paints a much different story.
The FBI discovered that The Finders traveled to places like North Korea, Russia, and Vietnam, which were considered 'no travel' zones.
The CIA was made aware of the FBI and local police department's investigation and claimed to be conducting their own, but refused to cooperate with the FBI or local police. On record, a member of the FBI asks a member of the CIA if the investigation was "treading on anyone's toes", to which the CIA agent responded "Sort of…
Marion Pettie continued to live in the same town he operated his cult in relative obscurity until his death in 2004.
He was interviewed before he died in 1998 by Eddie Dean with the Steamshovel Press. It is a telling tale of a man who operated a Satanic pedophile cult for the CIA and had absolutely no regrets.
Hell, why would a government protected asset and most likely paid psychopath think any different?
In the interview, Marion appears to try to find redemption by halfway coming clean about his involvement with intelligence agencies. He tells Dean, "I kept open house mainly to intelligence people in Washington. OSS people passing through, things like that."
But of course, he says that he was not an intelligence asset himself but he claimed to be a private citizen who spent his life as a "spy of spies." He claimed to be something akin to a CIA watchdog, proclaiming that he had been studying them since before they were born.
As for Pettie's wife's employment with the CIA, hell, that was a secret operation in which he sent her in as a spy, to spy on the CIA for Marion. Being in charge of the records department, his wife was able to find out things for Marion. He also acknowledges that his son worked for the CIA company, Air America.
Here is part of Dean's interview with Marion Pettie:
"I ask him about the history of the Finders.
Pettie explains that his group is actually the "second round" of a long-term, ongoing experiment he calls the "topsy-turvy university," in which everyone teaches him, the Student.
"I've been keeping open house to fools since the '30s," he says. "I rented two apartments in Washington and had open house. Anyone that wanted to could come and stay with me—I'm still doing it.
And by watching these fools, that's where I get most of my learning. I do just about anything to humor these bunch of fools that want to come along and be nice to me. And of course, I'm a big fool, too."
He describes the odd work of the Finders nonchalantly.
"My goal is to know everything and say nothing. I run a private intelligence game, and I send people out undercover to find out various things.
I've been investigating the CIA before it was the CIA, when it was the OSS."
"The only conflict I've ever had in my life are with these ungrateful wretches that are suing me now," mutters Pettie.
"They were dope fiends and emotionally disturbed people, and they got cured in my mental hospital and they left. Now they come back and want to take the hospital."
He knocks some ashes off the cigar and points the smoldering butt at the silent Berns, scribbling away in his note pad: "These people like him, they're not cured yet, and he's only been here 25 years.
He came here as a dope fiend and sick 25 years ago, and I just let him lay on the porch in the sun for a couple of years; now he's one of my main lieutenants."
Berns, expressionless, simply nods his head in agreement.
Pettie continues to interview himself while I reel from the cigar and the colliding topics. "Culpeper is a model of a well-run little town," he explains, pleading no personal attachment to the place.
"I've been studying this town for 70 years. I like it here because nobody talks to me. You're the first person to come here and talk to me."
SOURCES:
FBI – https://vault.fbi.gov/the-finders/the-finders-part-04-of-04
Washington Post – https://www.washingtonpost.com/archive/politics/1987/02/07/officials-describe-cult-rituals-in-child-abuse-case/11f05df1-48e0-41f7-b46d-249c0bd2bc39/
Associated Press – https://apnews.com/article/2eab7f35f730aca807f97a8a08896b32
Vice
New York Times – https://www.nytimes.com/1987/02/10/us/police-say-unidentified-children-in-florida-are-not-victims-of-cult.html
https://www.mail-archive.com/[email protected]/msg74514.html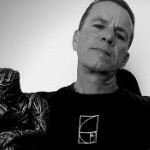 Moe is the founder of GnosticWarrior.com. He is a father, husband, author, martial arts black belt, and an expert in Gnosticism, the occult, and esotericism.