Today is the 85th Birthday of 33rd Degree Scottish Rite Mason & Astronaut, Buzz Aldrin. Aldrin was the Lunar Module pilot on Apollo 11 on the first manned moon landing mission in 1969.
But did you know he took a hand-made silk Masonic Scottish Rite banner with him on that journey?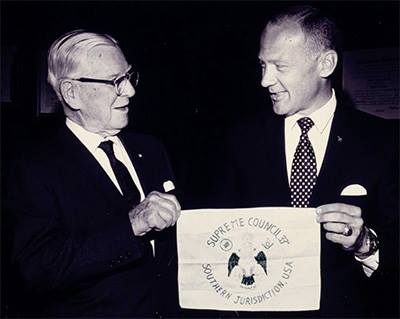 These photos and information are from "The Supreme Council from OUTER SPACE", in the January-February 2015 Scottish Rite Journal.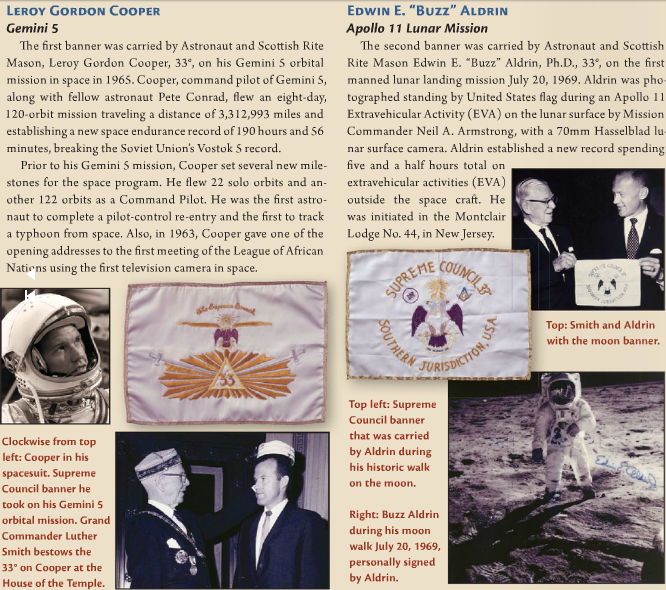 In the November 1969 edition of The New Age Magazine, Kenneth S. Kleinknecht, 33°, the Manager of the Apollo Program Command and Service Modules; Deputy Manager, Gemini Program; Manager, Project Mercury had written;
"Note how many of the astronauts themselves are Brother Masons: Edwin E. Aldrin, Jr.; L. Gordon Cooper, Jr.; Donn F. Eisle; Walter M. Schirra; Thomas P. Stafford; Edgar D. Mitchell, and Paul J. Weitz. Before his tragic death in a flash fire at Cape Kennedy on January 27, 1967, Virgil I. "Gus" Grissom was a Mason, too.
Astronaut Gordon Cooper, during his epochal Gemini V spaceflight in August of 1965, carried with him an official Thirty-third Degree Jewel and a Scottish Rite flag. Via the lunar plaque, the Masonic ensignia and flag, and the Masonic astronauts themselves – Masonry already is in the space age.
Can we doubt Freemasonry and its spiritual relevance to the modern era when even its material representatives have today made historic inroads into the infinite expanses of outer space?"
Here is a picture of Buzz Aldrin on the moon, with astronaut Neil Armstrong.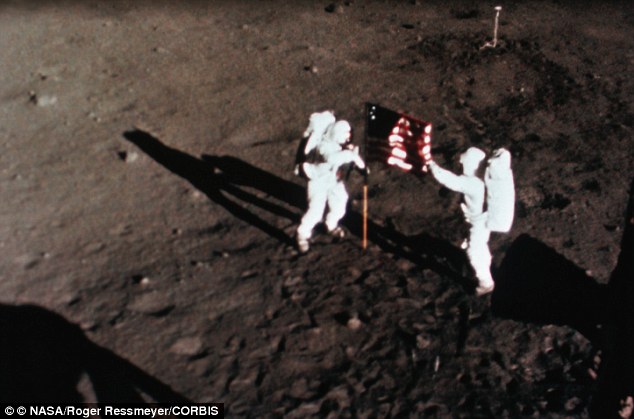 Edwin Eugene "Buzz" Aldrin, Jr. (born 20 January 1930) is a member of the Clear Lake Lodge No. 1417, AF&AM, Seabrook, Texas  and Montclair Lodge # 144 of New Jersey.
Sources: The Scottish Rite and Freemasons for Dummies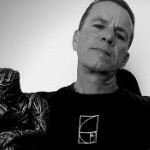 Moe is the founder of GnosticWarrior.com. He is a father, husband, author, martial arts black belt, and an expert in Gnosticism, the occult, and esotericism.