Admitted Satanic murderess, Miranda Barbour, then 19 years old made international headlines after she told a local reporter on Valentine's Day that she was a serial killer.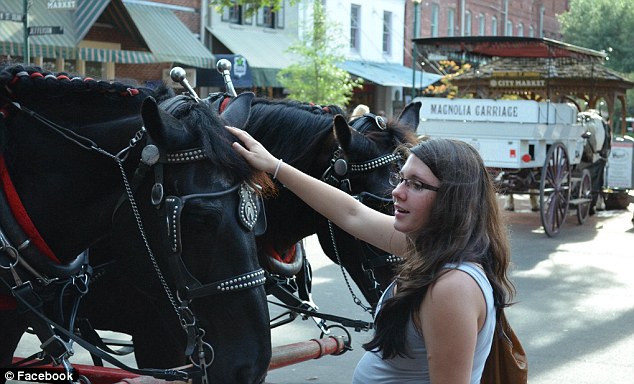 In a jailhouse phone interview, she told the reporter that at 22 victims, "I stopped counting"
Miranda also known as the "Craigslist Killer," said that she was ready to speak with the police about her other victims – "I can pinpoint on a map where you can find them."
In another interview with reporter Francis Scarcella, she claimed that she belonged to a "satanic cult" in Alaska with her husband, Elytte Barbour since she was 13 years old.
In a Newsweek interview with Mathew Lysiak, Miranda said when she was 4, her "darkness" was created by her Uncle Rick, who sexually molested her.
Miranda was not even 3 years old when she and her sister who was 3 years older was molested by her uncle Richard Fernandez who had just moved five houses away from her family home with her aunt at the North Pole, Alaska.
The sexual abuse happened for over a year even after Miranda complained of her anus and vagina hurting on several occasions to her mother.
Eventually, Richard Fernandez was arrested and sentenced to 19 years in jail, but was released from prison early after serving only nine years and four months.
After his release, Fernandez was busted again for possession of child pornography after police investigators found hundreds of images on his computer, and sentenced him to 40-years in prison. He is scheduled to be released in 2035.
The details of the crime have been described by the trial judge as the most physically extreme case of abuse he had ever seen and are a matter of public record.
Soon thereafter, she would learn the ideologies of Satanism.
Miranda told Newsweek that she joined a satanic cult at the age of 12: "I kind of slid into it. But they weren't just into Satan, there were into hating minorities too."
She said that Satanism was a positive influence in her life and helped her harness that darkness inside of her—most of the time. "I worship a dark entity," she explains, "but just because it is dark doesn't mean that it is bad."
Speaking to Pennsylvanian paper The Daily Item, Miranda's mother, Elizabeth said that she started running away from home and fell into the clutches of a 25-year-old Satanist known only as Forrest.
 Elizabeth said, '(Miranda) ran away from home when she was 12.
'She got hooked up with a guy who was into satanic stuff, and when she came home one day, she told me that he owns her now.
'I asked her what she was talking about, and she told me that this man owns her and she has to do whatever he says.
'She said he branded her by carving a swastika on the back of her neck and his name on her thigh.
'She told me she was out prostituting at 12-years-old and that this man was her ruler.'
And she has absolutely no regrets about killing Troy LaFerrara, or about the 22 other people she claims to have killed. "I felt no regret.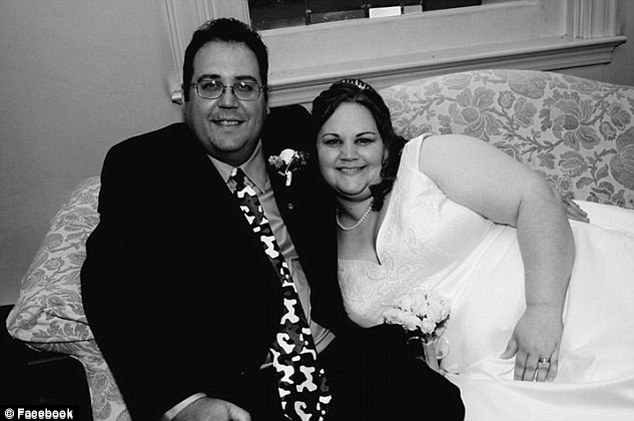 None," she says. "I didn't hurt anyone who didn't deserve it."
Claiming responsibility for the 22 additional deaths, Ms. Barbour told Sunbury's The Daily Item that "I feel it is time to get all of this out. I don't care if people believe me. I just want to get it out."
She said to The Daily Item it was because she wanted to come clean and stop living a lie. She said she felt no remorse for her victims and said she killed only "bad people."
"I feel it is time to get all of this out," she said. "I don't care if people believe me. I just want to get it out."
Miranda said she spent the next three years in Alaska, continuing in the satanic cult, and claimed to have participated in several murders. To this date, police have yet to be able to verify if her statements of murdering 22 people are true.
Police in Pennsylvania told The Daily Item that they're working with investigators from other states to probe possible connections to unsolved murders.
Alaska law enforcement sources said they couldn't comment on whether they'd launched their own investigations into her time in Alaska.
What is true is that as a child, Miranda had one of the worst crimes committed against her when she was molested by a her sick uncle who was then released after only 9 years.
An analysis of a decade of studies has found that child sexual abuse "alters a child's cognitive and emotional orientation to the world and causes trauma by distorting their self-concept and affective capacities."
This will cause the victim to feel betrayal, powerlessness, and stigmatization that may have lasting impacts such as post traumatic stress, dissociation symptoms, mood disorders, depression, behavior problems, inappropriate sexualized behaviors, substance abuse, self harm and suicide.
Dr. Jeff Sugar, chief of the Child and Adolescent Trauma Psychiatry Program at the University of Southern California said;
"A 5-year-old can form a verbal representation of the events, the abuse. When younger, the child may sense something is wrong but is not able to describe it."
He said that early sexual abuse can cause something known as developmental trauma disorder, or complex post-traumatic stress disorder, which results in complex PTSD can disrupt belief systems and create a clinging dependency on the abusive caregiver.
"Sometimes they will try to recreate scenarios that capture the essence of (their) trauma to experience it from a different perspective or to experience being in control," Sugar said.
After the murders, in a jailhouse interview, Miranda would reveal what turned a little girl into a cold-blooded killer.
"People think I'm a monster, but I've done a lot of good." She has said that her murders spared "hundreds" of young girls from abuse. "The justice system doesn't work, so I did what I did."
"I wasn't always there (mentally)," she said, adding that she had begun to use drugs.
"I knew something was bad inside me and the satanic beliefs brought it out. I embraced it."
You see – this statement by Miranda Barbour is the whole premise of this book.
She is a perfect example of someone who was abused as a child and her parents and the system failed in protecting and rehabilitating her.
She then discovered the perfect ideology for her rage known as Satanism. A philosophy that teaches adherents to take no shit and when someone trespasses against you – DESTROY THEM!
We can say that Miranda Barbour embraced the "Satanic State of Mind."
And as a result, a man has been murdered without a trial and she now sits on death row for the rest of her life.
SOURCES:
https://www.dailyitem.com/church-of-satan-on-miranda-barbour/article_ef496454-8638-533b-b951-060a273a923a.html
https://www.dailyitem.com/news/barbour-body-count-at-22/article_2d85b849-c9e6-508b-96f3-4e80639a867a.html
https://www.newsweek.com/2014/05/09/exclusive-craigslist-killer-miranda-barbour-tells-how-and-why-she-killed-248670.html
https://www.adn.com/crime-justice/article/childhood-sexual-abuse-may-have-contributed-miranda-barbours-issues/2014/03/18/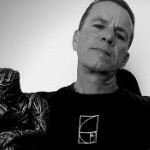 Moe is the founder of GnosticWarrior.com. He is a father, husband, author, martial arts black belt, and an expert in Gnosticism, the occult, and esotericism.