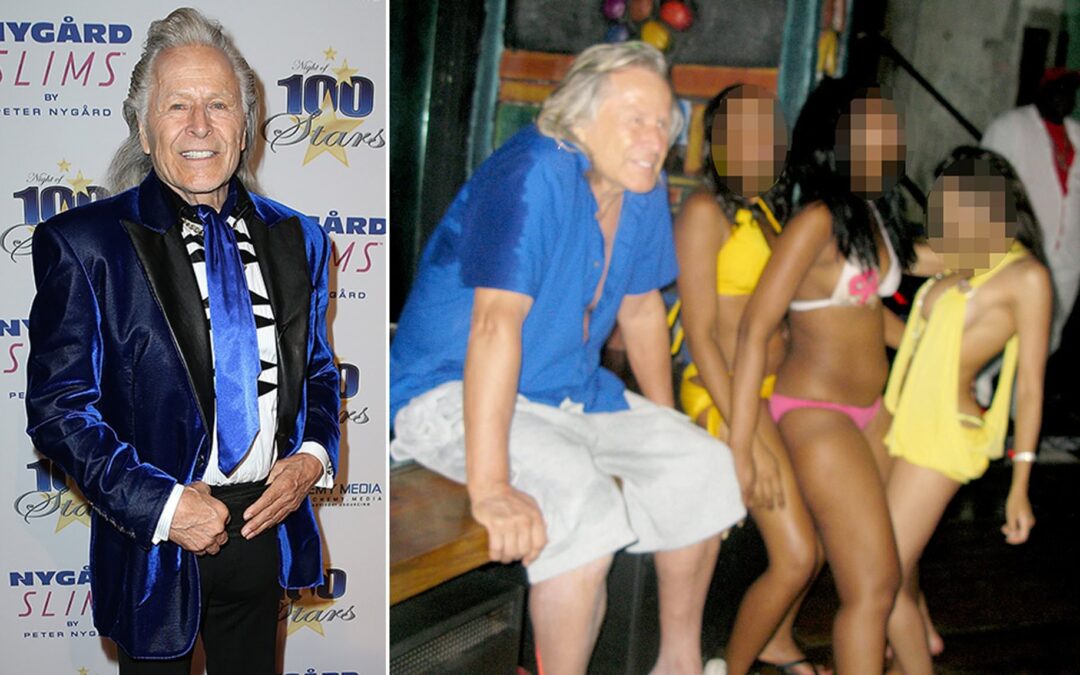 "I may be the only person in the world who has my own embryos growing in a petri dish." – Peter Nygard
In an era where the mafia gets taken down for unpaid taxes, and pedophiles are exposed after years of child rape for simple property disputes with their neighbors, we know that we live in a Satanic World made for demons. Here is another case to prove my point.
A recent investigation by the United States Justice Department (USDOJ) into the 79-year-old fashion mogul, Peter Nygard resulted in a nine-count indictment by law enforcement who accuse him of impregnating numerous women intentionally, many of whom were as young as 14, and then paying for their abortions in order to use the umbilical cords and stem cells to "extend his life."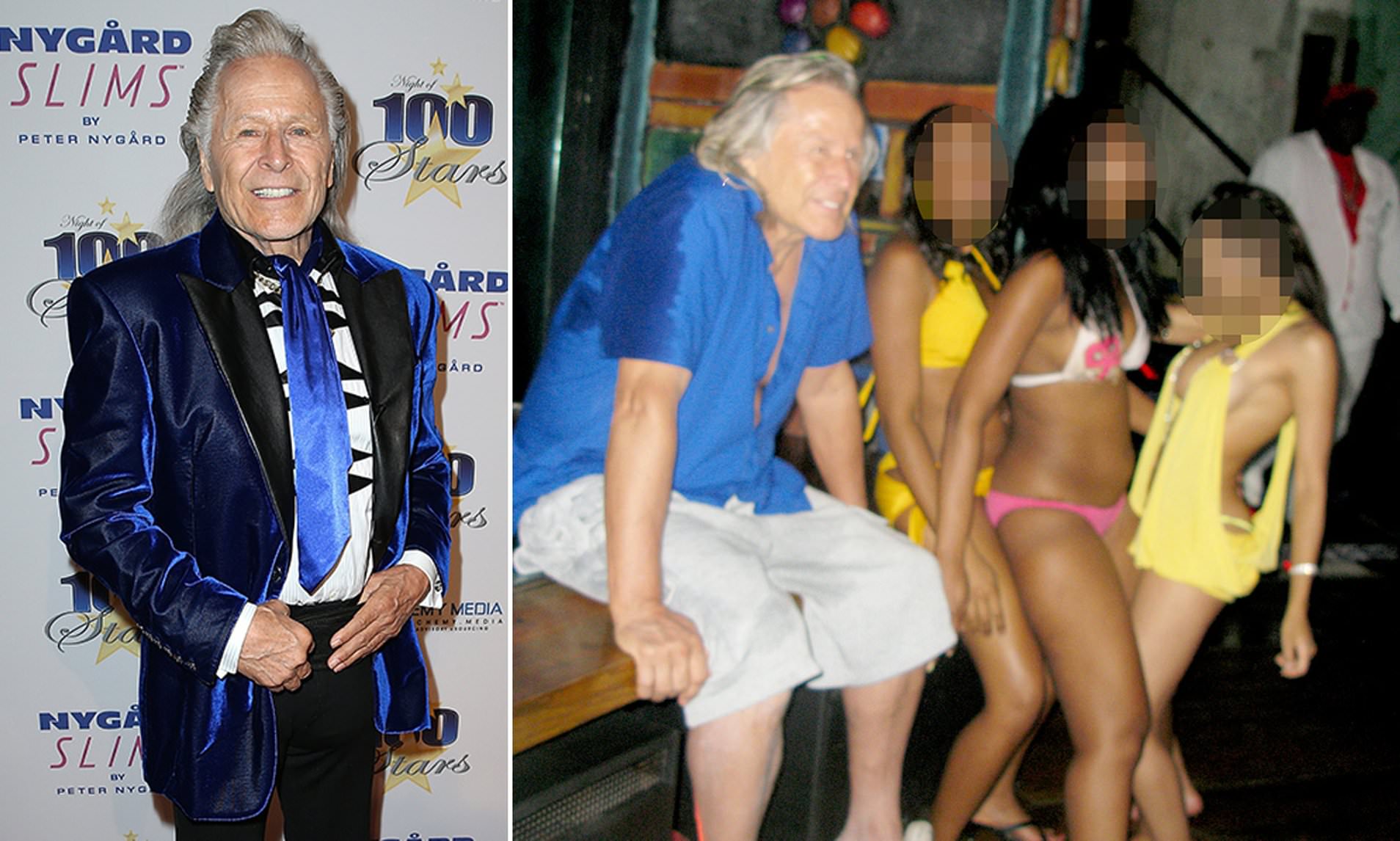 In a nine-count indictment unsealed in 2020,  crimes stemming from The Bahamas, Canada, New York and elsewhere, Nygard has been charged with using fraud, force and coercion to cause "at least dozens" of adult and minor-aged girl to engage in commercial sex acts for his gratification and on occasion those of his personal friends and business associates.
In an interview with the BBC, according to Nygard, his doctors made a scientific breakthrough by turning his skin cells into embryonic stem cells.
"From the woman's egg, we took out her DNA, put my old 70-year-old DNA in its place [and] grew it in vitro," he says in the video. "I may be the only person in the world who has my own embryonic stem cells growing in a petri dish."
"This is huge. This is a game-changer. This could eliminate all disease. This perhaps is immortality," he says.
There are said to be at least fifty-seven known victims that have joined ongoing legal action, claiming that Nygard used violence, intimidation, bribery and company employees to lure victims.
Nygard would host what he called "Pamper Parties" at his private island resort Nygard Cay in the Caribbean. He would allegedly pick young girls for sex, many underages, and then drug and rape them or offer them cash.
The Justice Department said Nygard targeted women and underage girls with false promises of modeling opportunities before sexually assaulting them and is facing charges related to "at least a dozen" victims in a pattern of criminality across the US, the Bahamas, Canada, and other locations around the world.
Investigative news reporter, Chris Hanson had been investigating Nygard and claims he has information that proves that Nygard was intentionally sleeping with underage women at his Bahamas compound so that he could impregnate some of these women in order to force them to have abortions.
It was during the abortion process when Nygard's doctors would harvest the placenta of the woman and blood of the dead babies for his Satanic cocktail of stem cell therapy that Nygard believed would prolong his life and give him more vitality.
See the interview here:
Nygard, who has a net worth of around $700 million has vehemently denied all the allegations against him.
Nygard once said that he fears a day when the stem cell science becomes the sole domain of the wealthy to enhance their physical and mental abilities.
"The use of stem cell technology to create supermen and wonder women has many people feeling uneasy," he said.
Hell, the last thing our world needs are a bunch of freaky Satanists who ignorantly think they will be Supermen by raping women and getting drunk on dead baby's blood.
For Christ's sake, don't we have legions of them already?
Here is the copy of the original indictment unsealed from Manhattan federal court:
From at least in or about 1995, up to and including in or about 2020, PETER J. NYGARD was the leader and founder of an international clothing design, manufacturing, and supply business headquartered in Winnipeg, Canada, with major offices and warehouses in the United States, including New York City and California. NYGARD operated a constellation of corporate entities organized in various countries (the "Nygard Group").
Over this 25-year period, NYGARD used the Nygard Group's influence, as well as its employees, funds, and other resources, to recruit and maintain adult and minor-aged female victims for NYGARD's sexual gratification and the sexual gratification of his friends and business associates. NYGARD and his co-conspirators, including Nygard Group employees, used force, fraud, and coercion to cause women and minors to have sex with NYGARD and others.
NYGARD frequently targeted women and minor-aged girls who came from disadvantaged economic backgrounds and/or who had a history of abuse. He controlled his victims through threats, false promises of modeling opportunities and other career advancement, financial support, and by other coercive means, including constant surveillance, restrictions of movement, and physical isolation. NYGARD forcibly sexually assaulted some of his victims. Other victims were forcibly assaulted by NYGARD's associates or drugged to ensure their compliance with his sexual demands.
NYGARD maintained personal and quasi-professional relationships with certain of his victims, whom he referred to as "girlfriends" or "assistants." NYGARD required these "girlfriends" to travel and to stay with him regularly; to engage in sexual activity at his direction (including with NYGARD, with each other, and with others); and to recruit new women and minor-aged girls for NYGARD to have sex with. NYGARD controlled these "girlfriends" through a variety of means, including force, fraud, and coercion.
At times, NYGARD and his associates provided illegal drugs and alcohol to "girlfriends" before sexual activity and threatened or berated "girlfriends" if they did not agree to participate. NYGARD sometimes forcibly assaulted "girlfriends" who did not comply with NYGARD's sexual demands – or caused others to do so. NYGARD dictated the daily activities of "girlfriends" and the details of their appearance. "Girlfriends" were also under constant surveillance by NYGARD and his associates and were not permitted to leave premises without NYGARD's express permission.
NYGARD used various tools to recruit women and minors for sex, including:
Events hosted at NYGARD's properties in Marina del Rey, California and in the Bahamas, including so-called "Pamper Parties," named for the free food, drink, and spa services that NYGARD made available. NYGARD frequently used a "girlfriend" or another employee to approach a chosen woman or girl to indicate his interest in sex.
NYGARD engaged in sexual activity with the victim on the premises and paid her cash. Some unwilling participants, including minors, were drugged to force their compliance with his sexual demands. Other victims had no advance warning of NYGARD's interest in sexual activity before being lured to a secluded area of the property where NYGARD used physical force and/or psychological pressure to coerce sex.
Sex and "swingers" clubs, where NYGARD directed and pressured "girlfriends" through manipulation, intimidation, degradation, threats and, on occasion, force, to engage in sex with other men in order to facilitate NYGARD having sex with other women and for his own sexual gratification.
Sexual "swaps" with male friends and business associates, who would bring NYGARD a "date" for sex in exchange for sexual access to one of NYGARD's "girlfriends." NYGARD did not inform "girlfriends" in advance that he would trade them for sex and often used manipulation, intimidation, degradation, and threats to ensure compliance."
SOURCES:
USDOJ – https://www.justice.gov/usao-sdny/press-release/file/1344961/download
USDOJ – https://www.justice.gov/usao-sdny/pr/canadian-fashion-executive-peter-j-nygard-charged-sex-trafficking-and-racketeering
https://www.bbc.com/news/blogs-news-from-elsewhere-26366751
https://www.cbc.ca/news/canada/manitoba/peter-nygard-boasts-possible-immortality-in-bahamas-1.2555831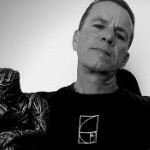 Moe is the founder of GnosticWarrior.com. He is a father, husband, author, martial arts black belt, and an expert in Gnosticism, the occult, and esotericism.