I. "Solemn strikes the funeral chime, Notes of our departing time; As we journey here below, Through a pilgrimage of woe!"
p. 118
II. "Mortals, now indulge a tear, For Mortality is here: See how wide her trophies wave O'er the slumbers of the grave!
III. "Here another guest we bring. Seraphs of celestial wing, To our funeral altar come: Waft this friend and brother home.
IV. "Lord of all! below–above– Fill our hearts with truth and love; When dissolves our earthly tie, Take us to thy Lodge on High."
Master (as K. S.) makes the "grand hailing sign of distress" (see Fig. 7, p. 18–some Masters make this sign twice), accompanied by the following exclamation, viz.: "O Lord my God, I fear the Master's word is forever lost!" He then turns to the Junior Warden, and says: "You will take the body by the Entered Apprentice grip, and see if it can be raised."
The Junior Warden then takes hold of the candidate's right hand, giving him the Entered Apprentice's grip (see Fig. 9, p. 36), and then lets his hand slip off in a careless manner, and reports:
"Most Worshipful King Solomon, owing to the high state of putrefaction, it having been dead already fifteen days, the skin slips, and the body cannot be raised."
K. S. (making grand hailing sign of distress.)–O Lord my God, I fear the Master's word is forever lost!
Turning to the Senior Warden, he continues:
K. S.–My worthy brother of Tyre, I will thank you to endeavor to raise the body by the Fellow Craft's grip.
The Senior Warden then takes the candidate's right hand, giving the real grip of a Fellow Craft (see Fig. 12, p. 67), and letting his hand slip off quickly, he reports as follows:
"Owing to the reason before given, the flesh cleaves from the bone, and the body cannot be so raised."
p. 119
K. S.–O Lord my God! O Lord my God!! O Lord my God!!! Is there no hope for the widow's son?
At each exclamation he gives the grand hailing sign of distress (see Fig. 7, p. 18), which would be three times, then, turning to the Senior Warden, says:
"My worthy brother of Tyre, what shall we do?"
S. W.–Let us pray.
The brethren now all kneel around the body on one knee. The Master kneels at the head of the candidate, and, taking off his hat, repeats the following prayer, which may be found in all the Masonic Monitors:
PRAYER.
Thou, O God! knowest our down-sitting and our uprising, and understandest our thoughts afar off. Shield and defend us from the evil intentions of our enemies, and support us under the trials and afflictions we are destined to endure, while travelling through this vale of tears. Man that is born of a woman is of few days and full of trouble. He cometh forth as a flower, and is cut down: he fleeth also as a shadow, and continueth not. Seeing his days are determined, the number of his months are with thee; thou hast appointed his bounds that he cannot pass; turn from him that he may rest, till he shall accomplish his day. For there is hope of a tree, if it be cut down, that it will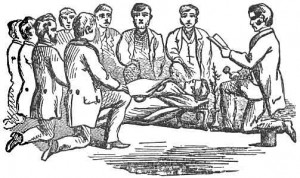 BRETHREN KNEELING AT PRAYER AROUND THE GRAVE OF HIRAM ABIFF, THE WIDOW'S SON. p. 120
sprout again, and that the tender branch thereof will not cease. But man dieth and wasteth away; yea, man giveth up the ghost, and where is he? As the waters fail from the sea, and the flood decayeth and drieth up, so man lieth down, and riseth not up till the heavens shall be no more. Yet, O Lord! have compassion on the children of thy creation, administer them comfort in time of trouble, and save them with an everlasting salvation. Amen.
Response–So mote it be.
All the brethren now rise to their feet.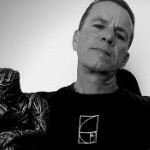 Moe is the founder of GnosticWarrior.com. He is a father, husband, author, martial arts black belt, and an expert in Gnosticism, the occult, and esotericism.